Hot Dog Station Idea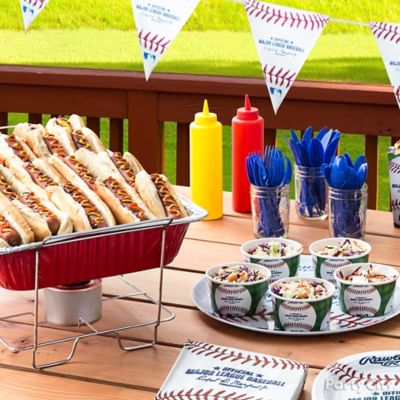 Build the perfect stadium-style hot dog!
Let everyone choose their favorite way to top their 'dogs by setting up a special hot dog station! Every team's stadium serves up specialty hot dogs in their own special way, so cater to the crowd by offering the classics (ketchup and mustard) along with less typical toppings like grilled onions, barbeque sauce, pulled pork, and coleslaw served in MLB snack cups.