Holly Cupcake Liner Gift Topper Idea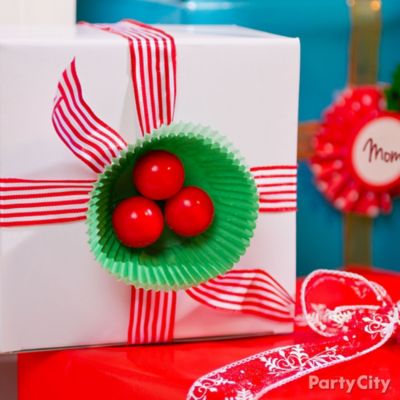 Candy cane stripes and sweet "holly"
Deck your presents with boughs of gumball holly! All you need are green baking cups and red gumballs. Flip one green baking cup inside out and place inside of another, wrong sides together. Then glue a trio of red mini gumballs in the center. Tie candy-striped ribbon around your box and glue your mini holly on top – it's beginning to look a lot like Christmas!