Holiday Candy Dipped Treat Ideas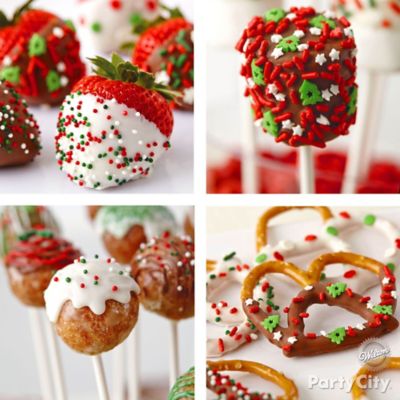 Delish berries, marshmallows, doughnuts 'n pretzels!
So many festive ways to dip and drizzle! Stick doughnut holes and marshmallows on cake pop sticks for easy dipping into the melted goodness. Have pretzels for a tasty salty-sweet combo. And satisfy the fruit lovers with decked out strawberries. Set out dishes of sprinkles to give all the treats and eats a magical holiday touch.