Hello Kitty Potato Sack Race Game Idea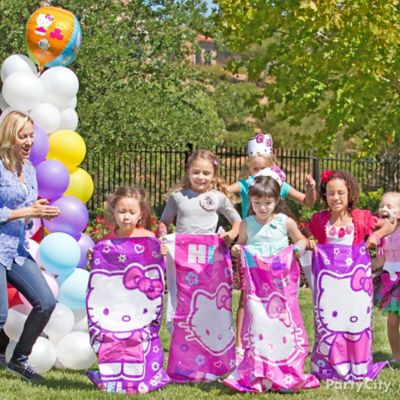 Jump for joy! It's a Hello Kitty sack race!
Hop and jump – but definitely don't skip – to the finish line with this adorable carnival game! Give each girl a Hello Kitty potato sack and see who makes it to the finish line first.