Hello Kitty Chair Deco DIY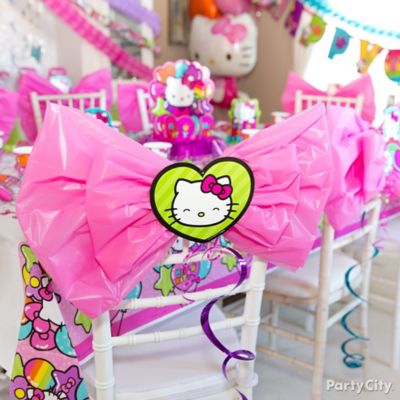 Make DIY bows for the chairs!
Give each chair a touch of Hello Kitty style with adorable bows made from strips of pink table covers. First, make a large bow by placing two rectangular pieces of cardboard side by side and folding a plastic table cover around them lengthwise into a bow shape. Next, make pleats and secure them in the middle with tape. Make a smaller bow, then layer it on top of the large one and cinch them in the middle with duct tape. Decorate your darling decor with a paper cutout from the Hello Kitty swirl decorations – how bow-tiful!