Create hilarious & haunting scenes with skeletons, tombstones and graveyard ghouls. What a scream! Make it a graveyard smash with a mix of creepy and comical skeletons skulking around the yard! Skeletons carting around lazy bones, shrouded skulls and creepy critters among your tombstones are the perfect way to set the scene for a freaky-fun front yard. Check out the rest of these haunted yard ideas for more inspiration to give visitors goosebumps and giggles.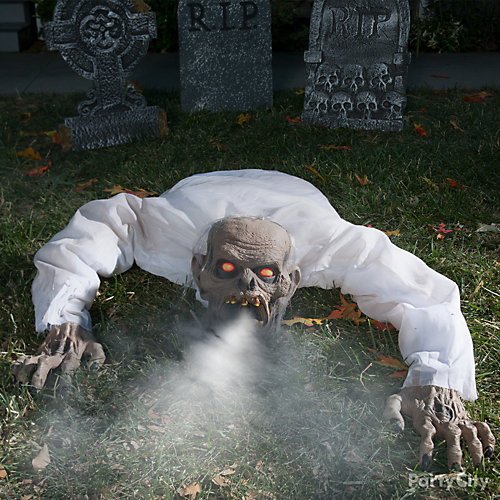 Idea 1: Hold onto your brains!
Run don't walk – this zombie is fresh from the grave! Place an undead graveyard ghoul with light-up eyes in your haunted cemetery. Make him spew fog out of his mouth by adding a hidden fogger accessory filled with dry ice. Creepy!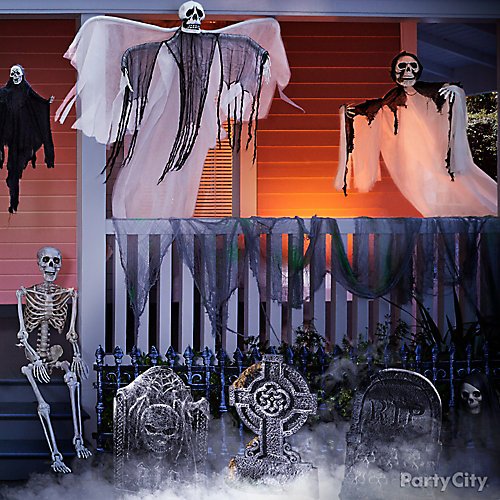 Idea 2: Use black gauze to create your haunted mansion!
Use black gauze to spookify fences, bannisters and stairways. Drape black sheer gauze material to add a pleasing haunted house effect here, there and everywhere.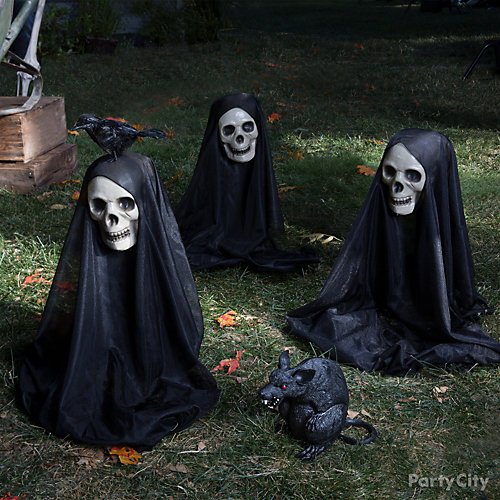 Idea 3: Creep out the neighbors with shrouded skulls!
Out of the Underworld, straight to your yard! These creepy skull yard stakes with attached black veils create a chilling scene when they're arranged stalking the graveyard together. Add a snarling rat and raven for the final, freaky touches to your haunted lawn.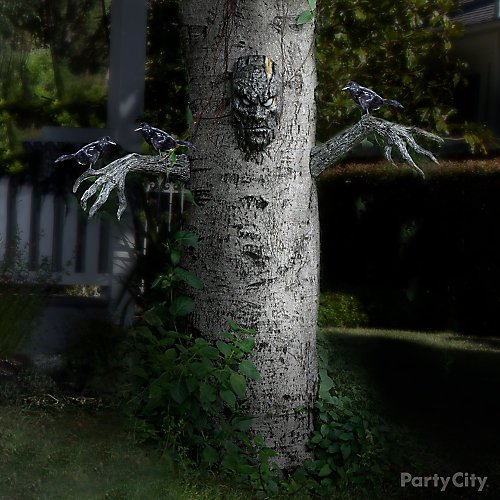 Idea 4: This tree has been wanting to express itself for years!
Let Halloween spirits emerge from trees in your yard! Decorate any tree, large or small, with a spooky face and creepy arms. It will add to the magic of All Hallow's Eve.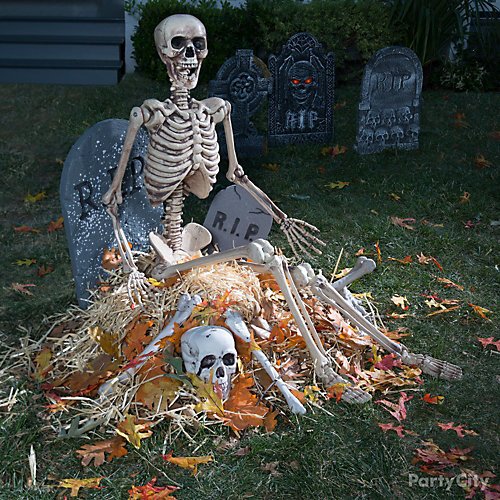 Idea 5: Make skeletons rest in pieces!
Create a frightfully funny scene with a gruesome twosome trying to rise from the grave. Even in death this pile of bones can't catch a break – his skeletal sidekick won't let him up! Scatter a bag of bones among a pile of hay and leaves with a poseable skeleton casually sitting on top. With a couple of tombstones, these bone buddies are ready to haunt the yard.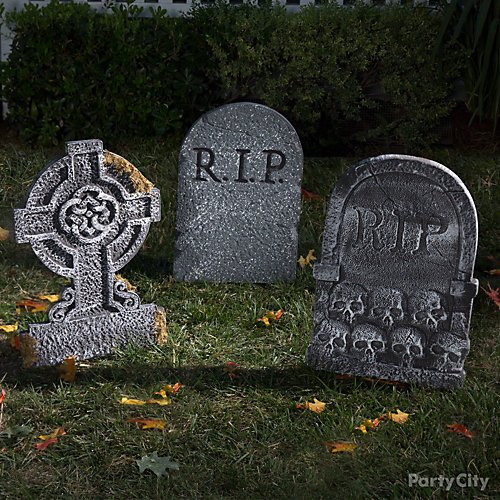 Idea 6: Transform your lawn into a graveyard!
Welcome unruly spirits with a set of terror-ific tombstones! These gravestone props look eerily realistic with "engraved" epitaphs and realistic granite look – delightfully dreadful!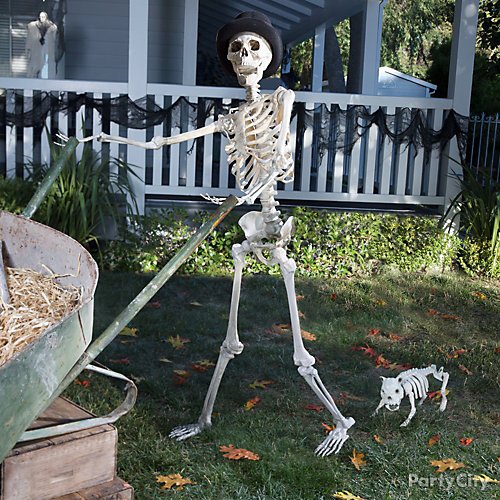 Idea 7: Yard work never ends – not even for the dead!
Tickle their funny bones with skeleton scenes in your front yard. This skeleton chap is hard at work with his bony best friend barking at his heels. Wait 'til you see what he's carting around in his wheelbarrow!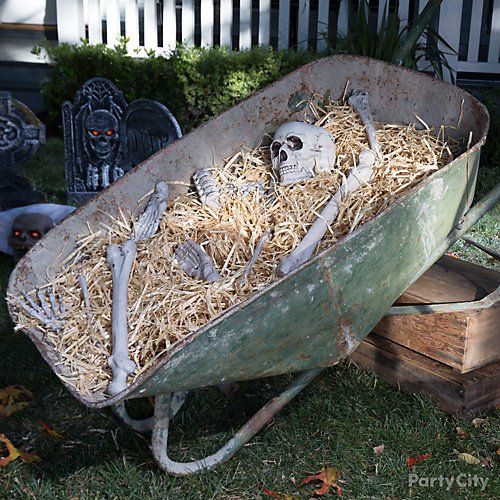 Idea 8: Look at these lazy bones!
Stir up goosebumps and giggles with this freaky (and funny) wheelbarrow of bones. Arrange the jumbled joints of a bony corpse in a wheelbarrow of hay for a mix of horror and humor.