Haunted House Giant Spider and Web Idea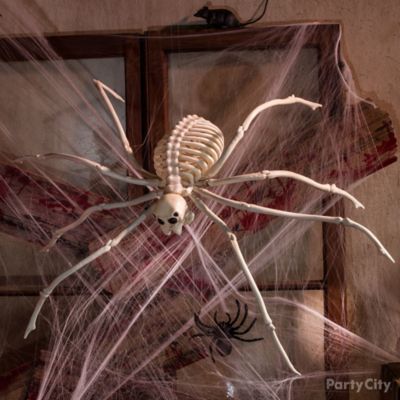 Every haunted mansion needs a huuuuuge spider!
Grand-Daddy Long Legs is watching! Make this spider skeleton a web by hanging bloody boards on a window and spreading out cobwebs. For a more bone-chilling look, add a few small spiders around the webs and a rat on the window.