Haunted House Gauzy Dinner Table Idea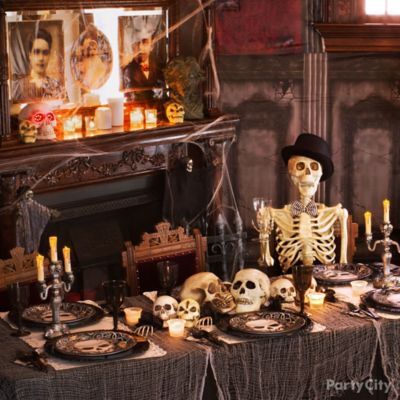 Throw a to-die-for gothic dinner party!
Be the spirit guide to a gathering of skeletons, spooks and things that go bump in the night! Skeletal gents like this one make the atmosphere for your dining room along with candles as mood lighting, a centerpiece of skulls and a dapper dinner guest - he's been waiting a long time for dinner to be served!