Halloween Tombstones & Flying Critters Idea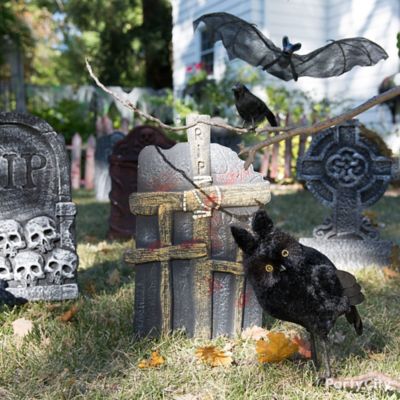 It's a gathering of creatures!
Design a vignette around this bloody tombstone that the creatures of the night will flock to! Set out a bat, a crow and an owl nearby to make it look like they've been drawn to the area. Hoo-hoo-who died here… again?