Halloween Spider Web Hummus Recipe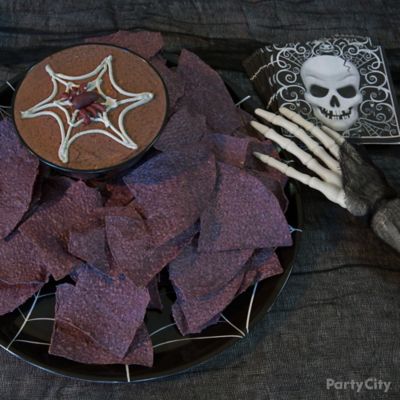 Trap your tastebuds in this spider-web hummus!
Don't be scared – this olive spider won't bite! To make this freaky-deaky dip, blend 2 cans of black beans, 3 tsp tahini and garlic, and 1 tsp cumin in a bowl. Pipe on a spider web with tahini or sour cream, then use a knife to cut eight legs from an olive to add to your olive spider in the center. Serve the dip on a matching platter with blue corn chips.