Halloween Mini Clown Mantel Garland Idea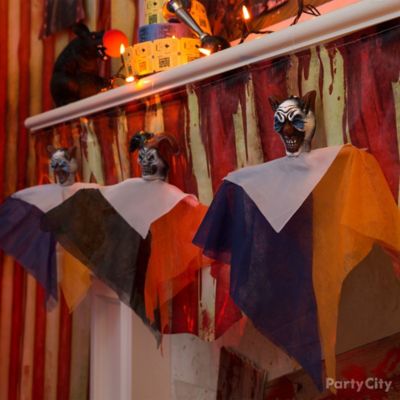 A string of ghostly clowns? Surely you jest!
Don't mind the clown ghouls; they're just dying to hear you shriek! Hang a garland of creepy little clowns and jesters across the mantel. Arrange them in front of bloody bunting and string lights for the creepiest freak-show garland!