Halloween Bloody Ticket Wreath DIY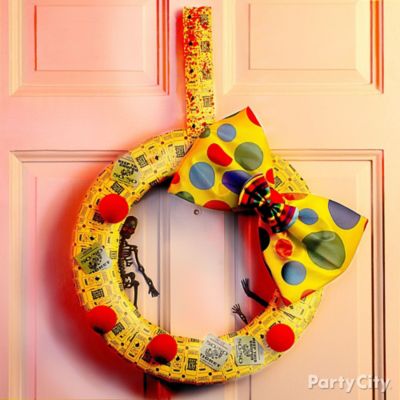 Clown around with a creepy wreath!
Let arriving guests step right up to this carnival-inspired wreath with a creepy twist. You'll need a wreath form, a roll of raffle tickets, fake blood, mini skeletons and clown accessories. Cover the wreath in tickets and spray with fake blood. Get creative with clown noses and an oversized bow tie, then place a couple creepy skeletons in the center to smirk at guests as they walk in.