Halloween Balloon and Favor Bucket Idea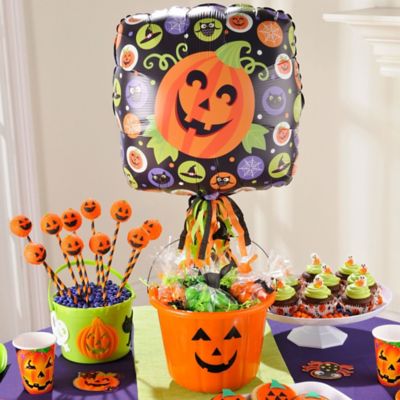 Treat the kids to a tableful of smiling pumpkins!
Your boo crew will fly over to this cute-n-colorful table that's brimming with jack o'lantern smiles. Brew up the centerpiece with a trick-or-treat pail, some paper shred, pieces of streamer, treat bags of gumballs, and a sweet pumpkin balloon on top. A patch of pumpkin cakepops and cupcakes really does the trick!