Your graduation party is an event you'll want to remember forever. The best way to set those amazing memories in stone? LOTS of party pictures. Relax, celebrate and enjoy the moment with these smart ideas for graduation party pictures and photo booth props. #NailedIt!
Once you're feeling inspired, check out all of our graduation photo booth supplies and wearables.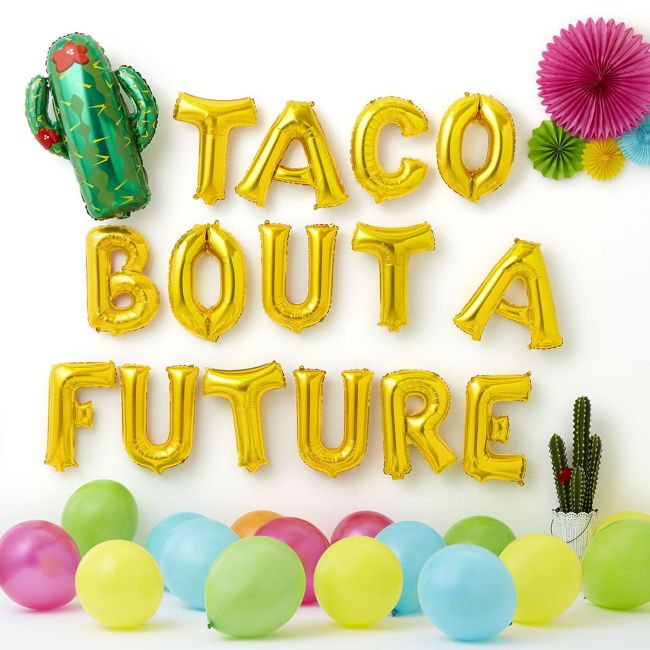 Idea 1: Create a picture perfect backdrop!
Build a fun backdrop that gives your photos that "wow" factor. Use letter balloons to draft an inspiring or humorous message. Go with a fun theme, your school colors, or whatever sets the stage for rad grad photos you'll be stoked to share.
Idea 2: Announce yourself with a cut-out that stands out!
This is your year, grad. This makes the grade for a 'gram-worthy graduation photo idea.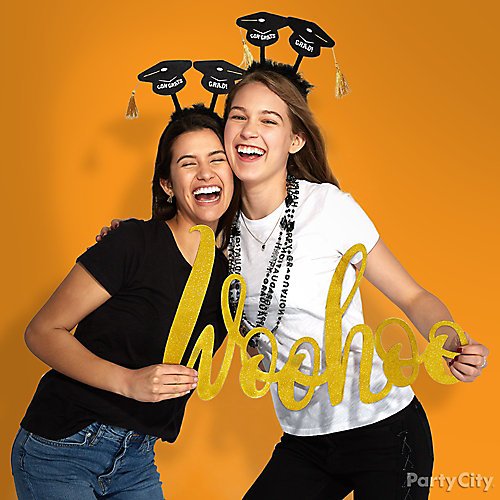 Idea 3: Pose with a Woo Hoo we're done sign
You're best friends now and forever, so capture the moment. To create a memorable graduation photo, use photo props like a glittered garland and matching grad cap headboppers with golden tassels.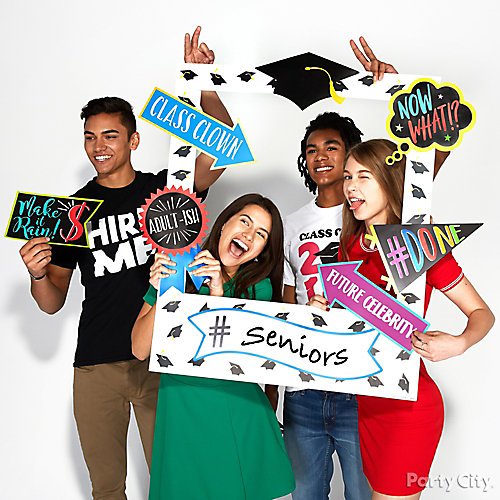 Idea 4: Earn high marks with photo props!
Shoot it, share it, hashtag it. For bright and colorful grad photos, get silly with simple photo booth props like signs on sticks and a giant "Polaroid" frame.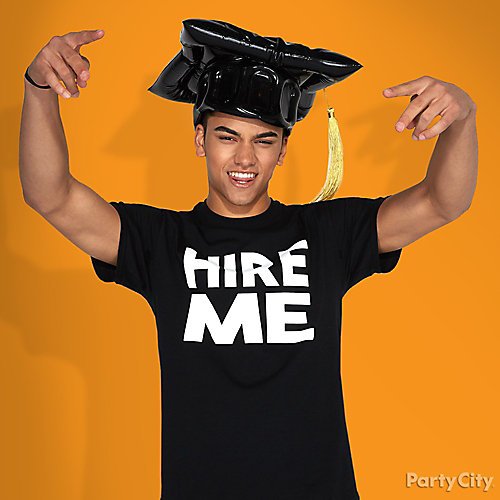 Idea 5: Say you're ready to slay the job market
#Goals. You're a graduate now, so wear your infectious attitude on your sleeve with a Hire Me t-shirt! An over-the-top inflatable grad cap is the ideal graduation photo prop to express your enthusiasm.
Idea 6: Stand up and be noticed with a Standee!
Standees, fan faces and cut-outs are the hottest fad for grad. For those graduates that stay at the forefront of fashion and party trends, this is a must-do. Feeling extra? We see you! Add flair to your Standee with balloons. Now the stage is set for social media sharing on fleek.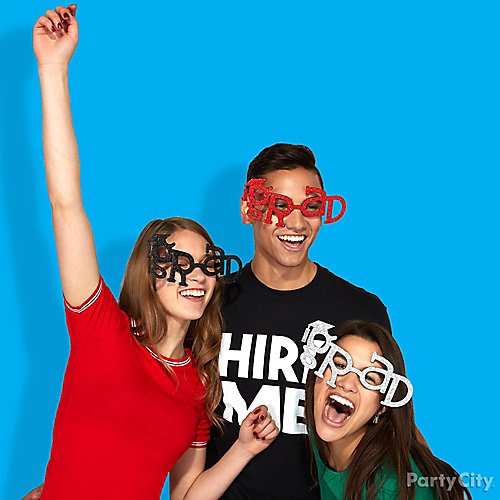 Idea 7: Be proud with your posse!
You couldn't have done it without your classmates. For silly and celebratory group shots, set up a graduation photo booth at the reception and provide grad glasses in your school colors.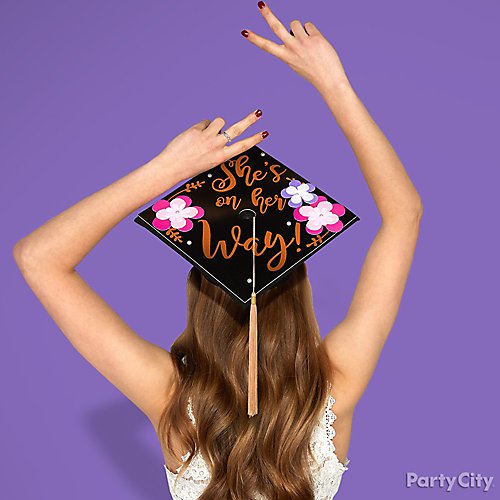 Idea 8: Spell it out with a creative cap!
If you're looking for a unique way to share your accomplishment, try this #Classof2022 graduation photo pose idea wearing a DIY graduation cap. The future looks bright!
Your graduation party photos are about to be A-M-A-Z-I-N-G. Make sure to tag #PartyCity on Instagram so we can see! If you still have some graduation party planning to do, shop all graduation party supplies.