Class of 2018, you've completed a major accomplishment that should be celebrated. Relax, celebrate and enjoy the moment with these smart ideas for graduation party pictures and photo booth props. #NailedIt!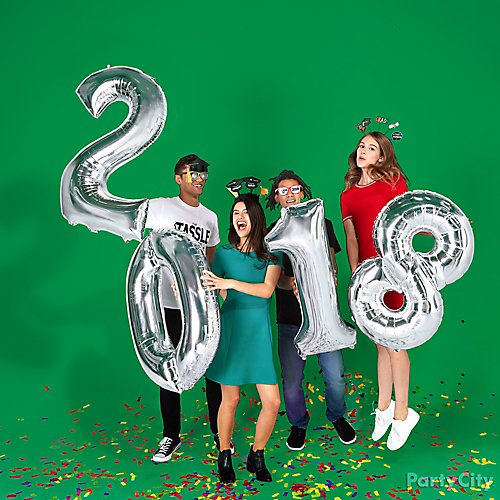 Idea 1: Shine with number balloons!
The numbers 2-0-1-8 take on new significance this year, so share your celebratory mood with number balloon graduation photo props that say "we did it!" it loud and proud.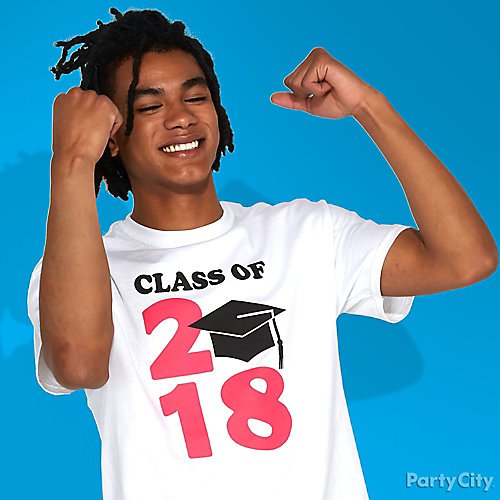 Idea 2: Announce yourself with a #NailedIt pose
This is your year, grad. A fist pump and a Class of 2018 graduation t-shirt make the grade for a 'gram-worthy graduation photo idea.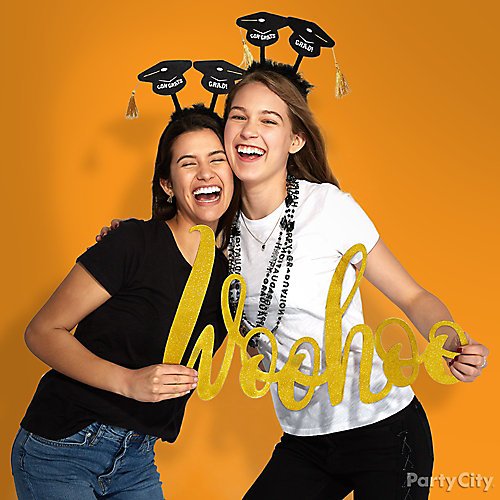 Idea 3: Pose with a Woo Hoo we're done sign
You're best friends now and forever, so capture the moment. To create a memorable graduation photo, use photo props like a glittered garland and matching grad cap headboppers with golden tassels.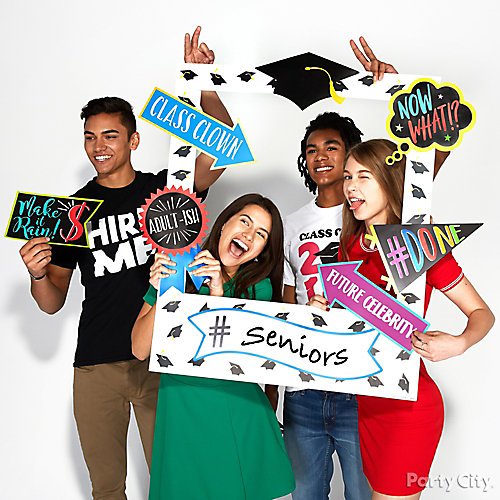 Idea 4: Earn high marks with photo props!
Shoot it, share it, hashtag it. For bright and colorful grad photos, get silly with simple photo booth props like signs on sticks and a giant "Polaroid" frame.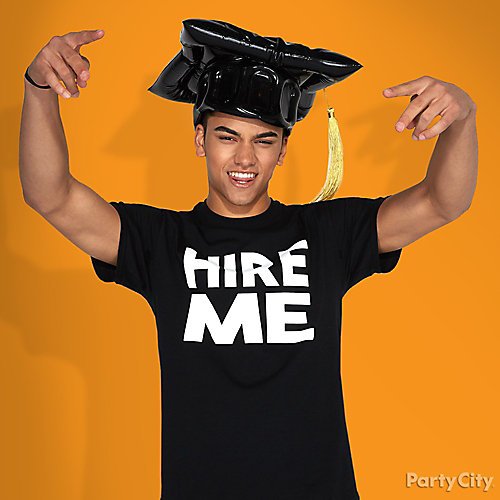 Idea 5: Say you're ready to slay the job market
#Goals. You're a graduate now, so wear your infectious attitude on your sleeve with a Hire Me t-shirt! An over-the-top inflatable grad cap is the ideal graduation photo prop to express your enthusiasm.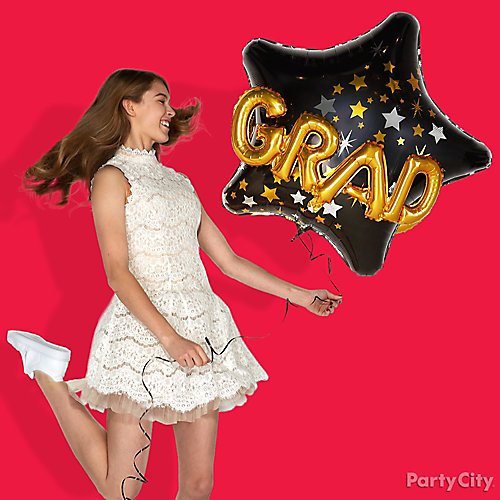 Idea 6: Jump for joy with a graduation balloon!
You're done and ready to fly. School everyone on the big moment with a memorable graduation photo. Grab your favorite iconic balloon, fill with helium, tie on a ribbon, and experiment with wild and free jumping poses.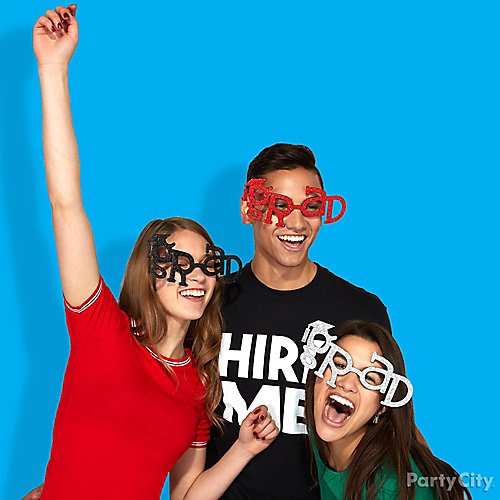 Idea 7: Be proud with your posse!
You couldn't have done it without your classmates. For silly and celebratory group shots, set up a graduation photo booth at the reception and provide grad glasses in your school colors.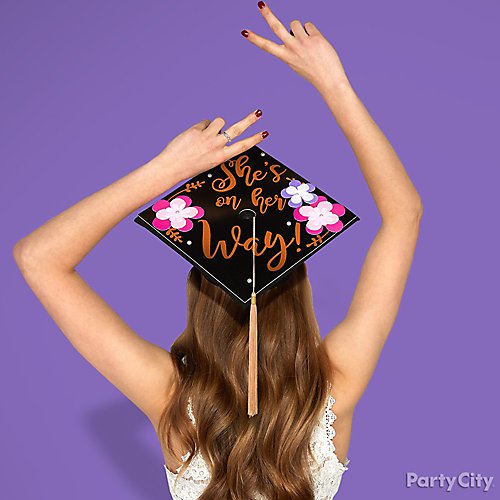 Idea 8: Spell it out with a creative cap!
If you're looking for a unique way to share your accomplishment, try this #Classof2018 graduation photo pose idea wearing a DIY grad cap. The future looks bright!