Grad Cap Cupcake Idea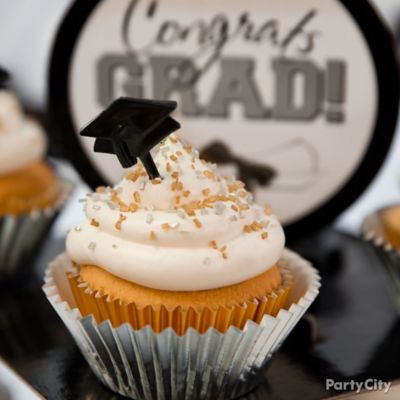 Silver + gold baking cups = super-cute cupcakes!
Everyone will devour your delicious cupcakes piled high with buttercream icing and decked out with picks and gold and silver sprinkles. Make your cupcakes look extra-special by baking them in gold metallic baking cups and display each one in a second silver baking cup. These scrumptious treats will have them shouting "OMG I'm done!" between bites!