Grad Cap Cookie Anatomy Idea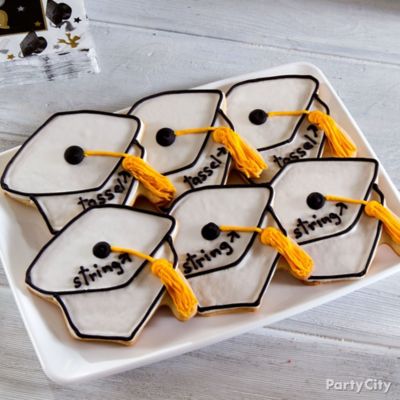 Get schooled on making grad cap anatomy cookies!
If your superstar grad is going to indulge in cookies, why not make them grad cap cookies? Use a grad cap cookie cutter to cut your favorite roll-out cookies, ice them in white with black borders and accent them with golden fondant tassels. The little signs will be the fun part! Use a writing decorator tip to write "tassel" or "string" with arrows pointing to the respective parts.