Grad Cap and Book Cake Idea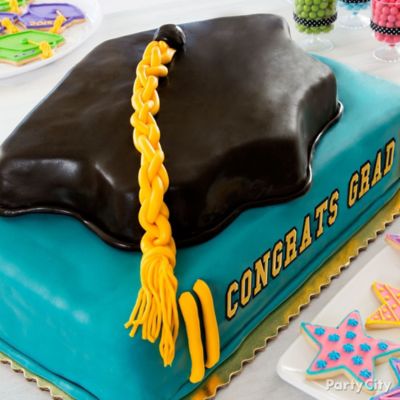 A cake for a bookworm!
Reward your grads with a book they can really sink their teeth into! With a grad cap cake pan and fondant tints in your school colors, you can create a personalized masterpiece. A cake like this will really wow everyone at the class reception or a family party. The grads can chow down while they reminisce about hitting the books!