Girls' Captain America Costume Idea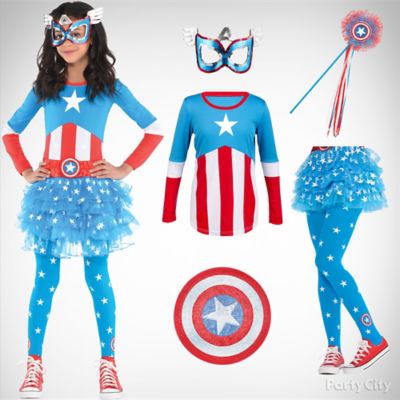 Super sweet American Dream!
Superheroes know that having the perfect costume is half the battle! Dress up your super-heroine as her favorite super-stylish character – she can pick coordinating accessories for a customized crime-fighting look. Let your li'l American Dream choose from mix-and-match accessories like a tutu, mask, wand and glittery shield for an all-her-own costume – what a dream!