Gift of Blarney Cocktail Recipe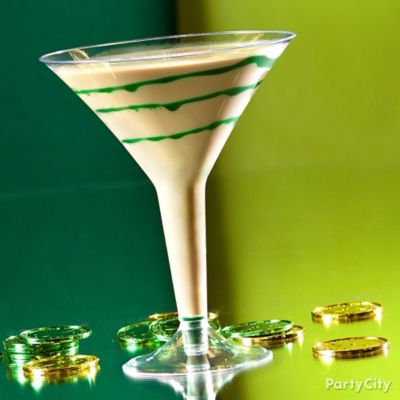 Break the ice with a Gift of Blarney cocktail!
Blarney is the famed Irish ability to playfully flatter with humor and wit. To mix up a recipe for stimulating conversation at your St. Paddy's bash, start by using candy food coloring (not the regular kind) to dye white chocolate syrup green. Use your green syrup to draw swirls on the inside of your martini glass. Next add 2 oz Irish whiskey, 1 oz Irish cream liqueur, 1/2 oz half n half and 1/2 oz simple syrup into a cocktail shaker. Strain slowly into martini glass. You've got the luck of the Irish!