The ghosts are out and they are boo-ing neighbors everywhere. Booing and Ghosting is a growing activity that allows Boo-ers to share the fun and excitement of Halloween with your neighbors. Typically Ghosting and Booing begins the first or second week of October but you can do it whenever the spirit overtakes you. It's easy and gives your family an activity that brings joy to others.
The idea is that you leave your mark on a neighbor's lawn or front doorstep with either a treat or Halloween decorations, and a note that says, "You've been BOOed." Moving through the neighborhood, everyone will be guessing who is the ghost? Here's some ideas to get you on your way to becoming a professional BOO-er. Save some time and shop premade spooky baskets complete with everything you need for a boo-tiful gift.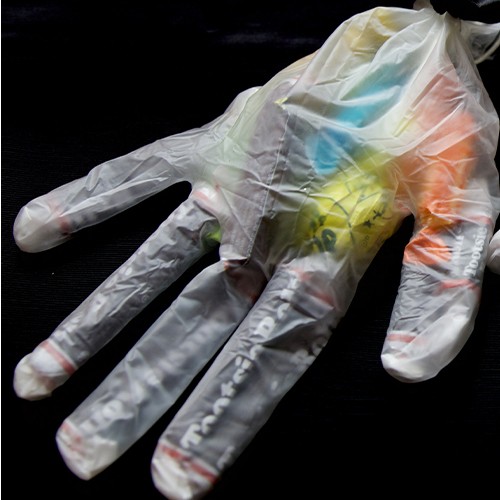 Idea 1: Scary Hand Treats
A friendly scary hand of candy treats is a fast and easy Boo treat. Just fill a surgical glove with your favorite candies, tie off the opening with a bow and attached your note.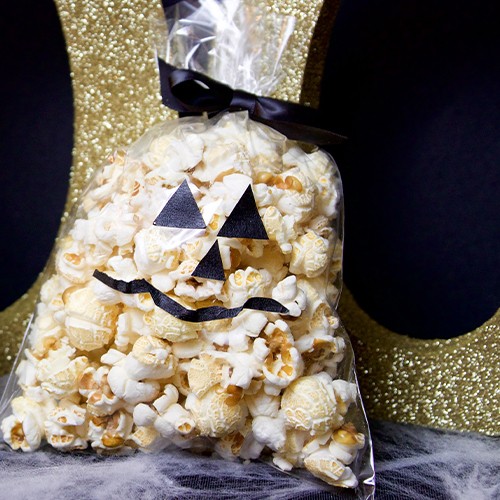 Idea 2: Popcorn Boo Bags
Make your BOO treats pop with this idea. Simply fill bags with popcorn and tie off with a bow and note. Kids will have enjoy giving their boo bags personality with scary and funny faces. Pick up party bags of any size and ribbon to tie them off for a festival look.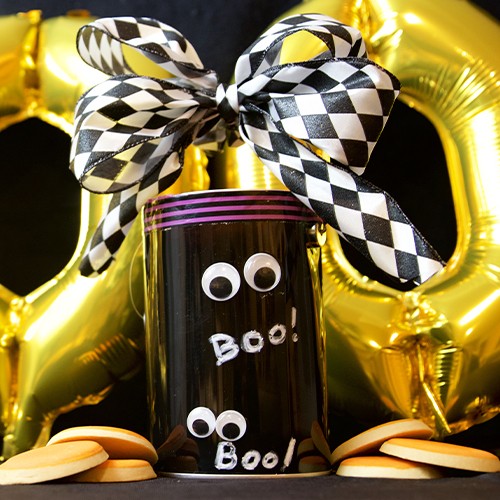 Idea 3: Cookie Boo Buckets
Boo treats can be made with just about any kind of container. Try filling a plastic bucket with homemade cookies for a delicious surprise. Add decorations to the outside to make it something that can be used over and over again.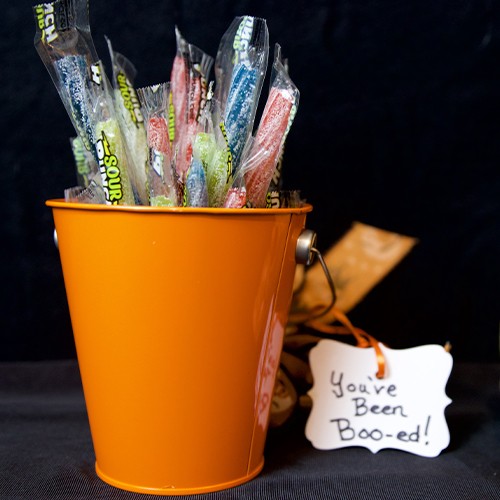 Idea 4: Candy Boo Buckets
Take the fun of BOOing to the office by creating desk side boo treats. Fill a small bucket with candy and top is with a seasonal bow. Your office mates will be wondering who the creative ghost is in their midst.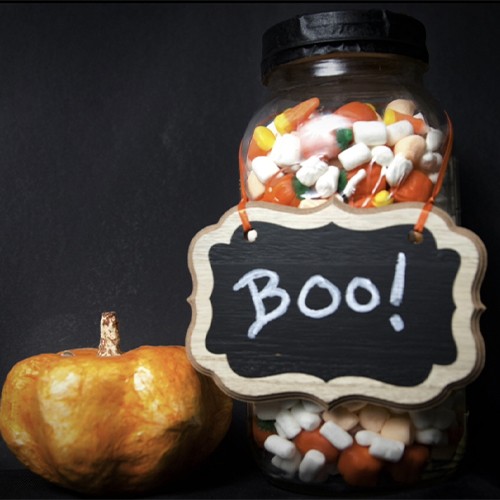 Idea 5: Ghost Snack Mix
What do Ghosts snack on? Well, whatever you want to mix together in a Halloween decorated candy container or jar. Seasonal candy, marshmallows or chocolates will make you the most SPOOK-actular ghost in the neighborhood.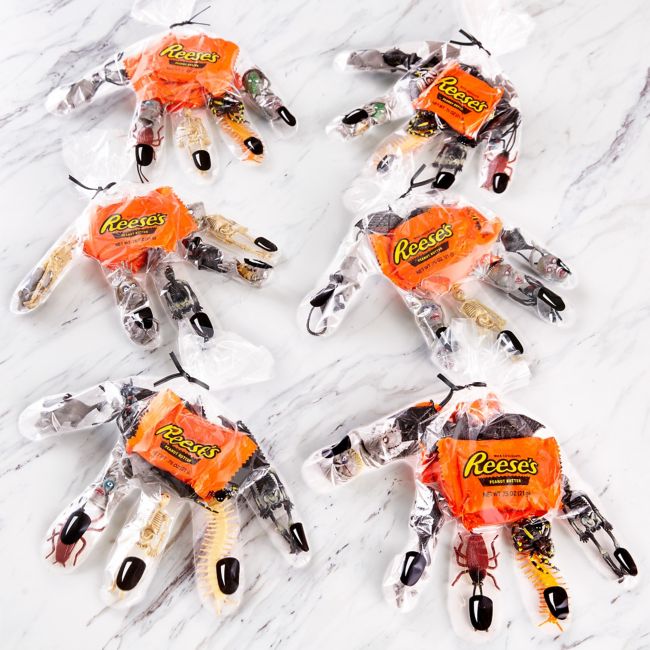 Idea 6: Creepy Hand Treat Bags
Take your booing up a notch with Creepy Hand Treat Bags! Fill hand-shaped treat bags with candy and add small Halloween toys for an extra surprise. Little ones will love playing with the toys while they figure out who the ghost is.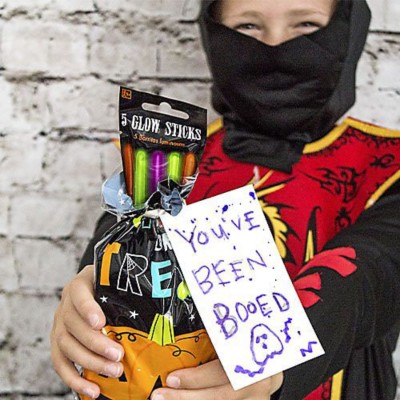 Idea 7: You've Been Booed Gift Bag
Get the kids involved with ghosting by having them create boo gift bags for their friends. Fill trick-or-treat bags with fun toys like glow sticks, silly putty, bounce balls, and don't forget the candy! Have your kids make hand-written notes to attach to the gifts and keep the recipient guessing who the ghost could be.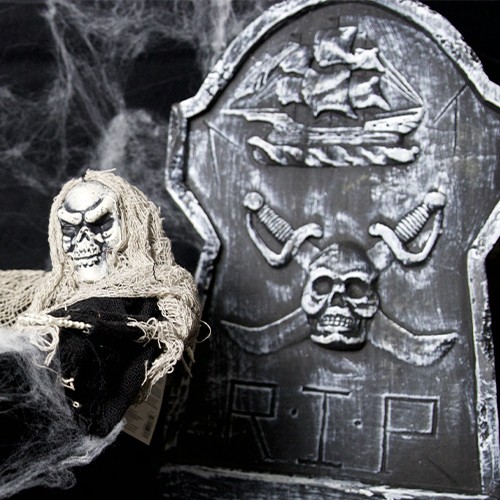 Idea 8: Spooky Decorations
Get the whole neighborhood in the spirit by leaving them the decorations they need to create a spooky yard. Tombstones, spider webbing and of course the witches cauldron holds it all together so you can drop and run!