Gazpacho Soup Sippers Idea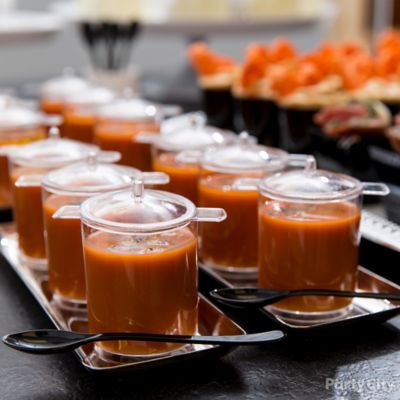 Serve sips of refreshing gazpacho soup!
This Spanish tomato soup is refreshing, and it's easy to have prepared ahead of time since the soup is served cold! Just spoon your favorite gazpacho into these little clear pots, complete with tiny spoons, and arrange them in little rows on mini silver platters. They'll be quite the crowd pleasers!