Frozen Paper Snowflakes Idea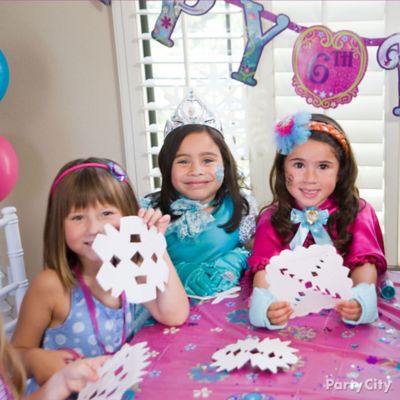 Have "an ice" time with a DIY activity!
Gather everyone around the table to create some magic snow of their own! Fold sheets of white paper into four and have them sketch their own designs. When you cut them out, each paper snowflake is special and unique – just like the birthday princess and her friends. Hang them up along with Frozen swirl decorations. Elsa would approve!