Friendly Halloween Sweets Table Idea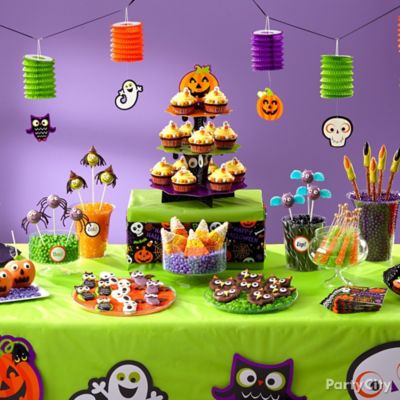 Kids will go batty for this sweet Halloween spread!
A kid-friendly table is all about bright colors and cute characters. Start with a plain kiwi green table cover, then pin or tape adora-boo ghost, owl, jack-o'-lantern and skeleton cutouts to the sides. The paper lantern garland with dangling smiles makes an equally sweet decoration!