Friendly Halloween Entry Idea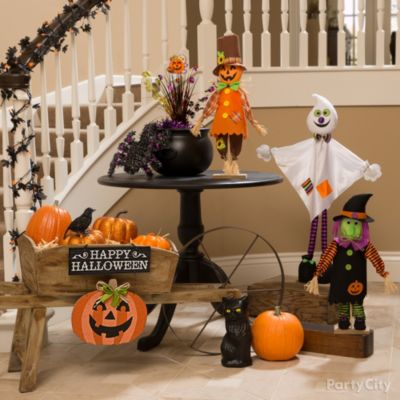 Treat them to a spook-tastic scene!
Gather Halloween favorites like pumpkins, witches, and ghosts to greet guests! A bushel of sparkly pumpkins, a raven and a few boo buddies are a fun and easy way to add some spirit to the entryway. Give your whimsical display just the right amount of spooky with a black cat and spider – frightful and delightful!