Friendly Crispy Rice Jack o' Lantern Cake How To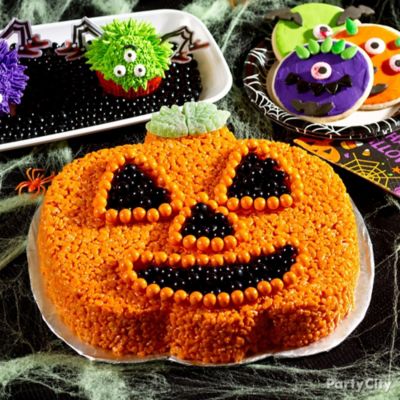 A pumpkin treat they can't wait to carve into!
The little vampires and witches will fly over to your dessert table when they see this yummy pumpkin treat. Not just crispy rice… Crispy rice + yummy candy! This how-to is provided courtesy of the awesome decorating experts at Wilton!