Friendly Candy Owl Pretzel Twists How To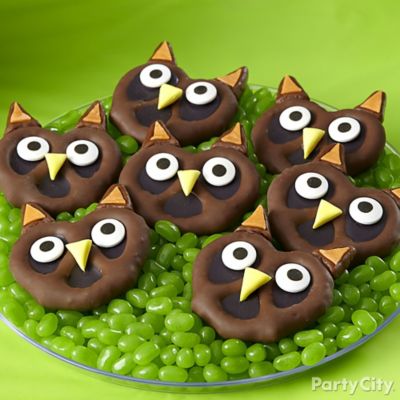 Whoo-whoo wants a bite?
Halloween is a real hoot when you bring these easy treats to the party! Just give pretzel twists a dip in melted Candy Melts® candy, and then add fun features using Tootsie Roll® Midgees® candy, Starburst® Fruit Chews candy, Laffy Taffy® candy and Wilton Candy Eyeballs.