Friendly Candy Corn Ghost Cupcakes How To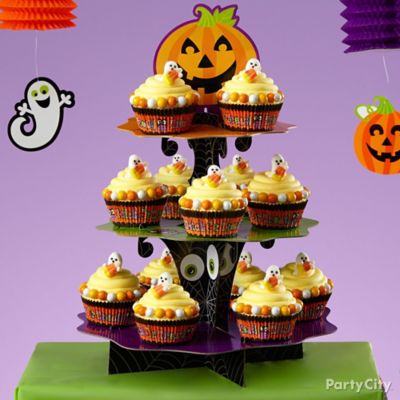 A stack o' spooky sweet cupcakes!
It's spooky how fast you can put together a kids' Halloween party, complete with decorated cupcakes! Just add a simple icing swirl to your baked cupcakes, then add candy accents and place on a colorful treat stand.