Each year we host a 4th of July party for our friends and family. It's truly one of the parties I look forward to the most. This year our celebration is going to be a little different than our typical parties, but I still wanted to decorate for our family. And, I wanted to make fun party favors to drop off at our friends and families houses. I pulled out all of our red, white, and blue decorations and decorated our back deck for a party. Then, I gathered up some mini star piñatas and small treats to make the cutest 4th of July party favors ever! Party City's Patriotic party supplies makes decorating a breeze.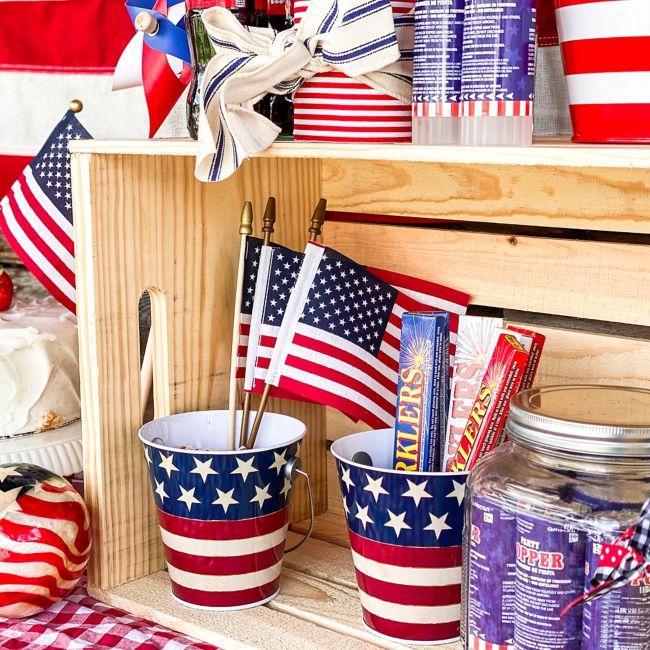 Supplies:
Party Favor Supplies:
Mini Patriotic Red, White, and Blue Star Piñatas
Red, White, and Blue Mini Bubbles
Patriotic Red, White, and Blue Confetti Party Poppers
Patriotic Treats
Clear Tape
Party Decorations:
Patriotic Hooray USA Table Sign
Small Flags
American Flag Metal Pail
Party Activities - Gliders, Party Poppers, Bubbles, Candies
Red, White, and Blue Balloons
Get Patriotic for your Picnic or BBQ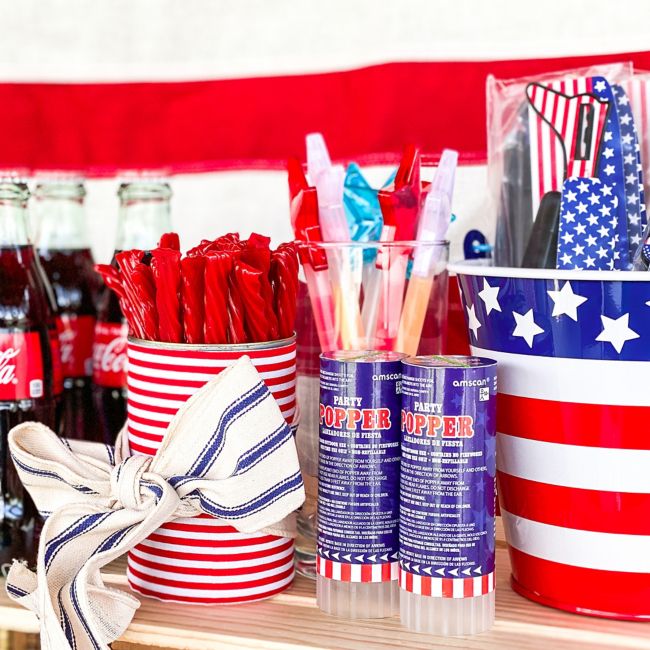 Step 1: Set-up a Patriotic Display
I used one of our American Flags as the backdrop for our party. Then, I added patriotic bunting to the counter of our party space. Next, I added a few crated with party activities and treats inside.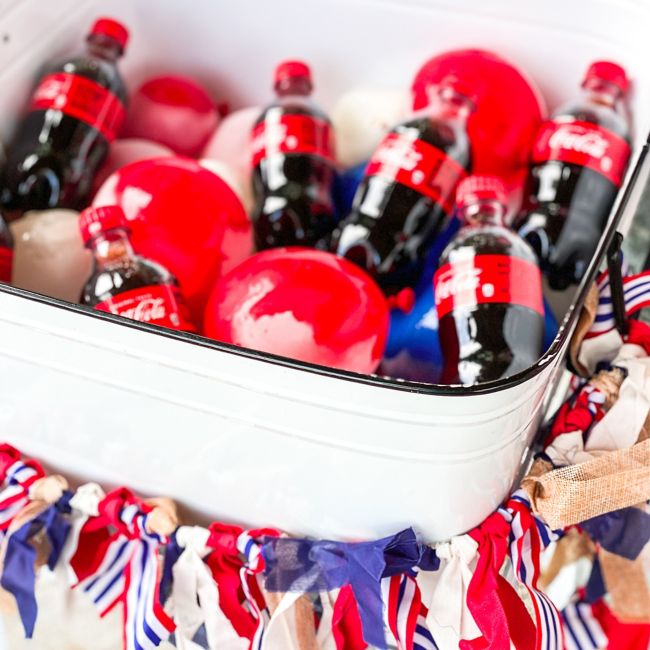 Step 2: Chill Out with Festive Ice Cubes
Instead of using ice for our drinks, I filled red, white, and blue balloons with water and froze them over night. They were the perfect festive ice cubes for our celebration!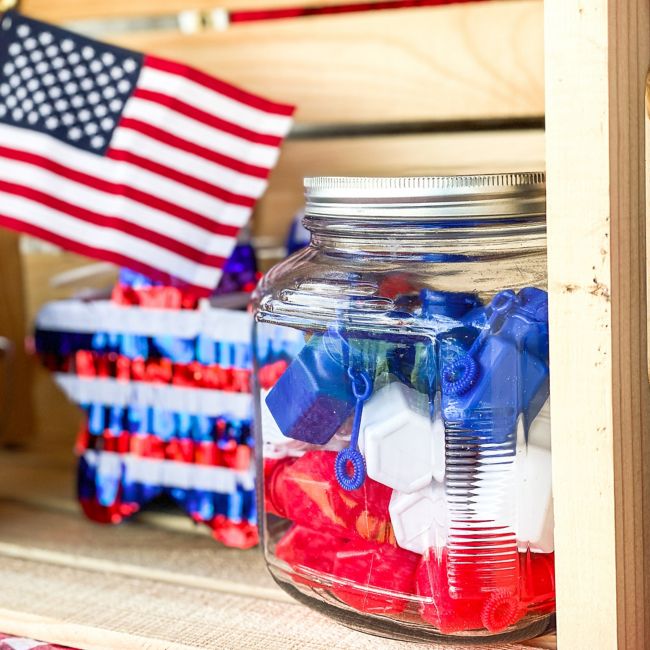 Step 3: Festive Party Favors
The mini star piñatas were designed to be a small decoration, but, I used a small craft knife to cut a little opening flap on them.
1. I carefully cut three sides of a square on the bottom of the star.
2. Then, I opened the flap and filled each star with small bottles of bubbles, candies, party poppers, and other patriotic treats and party favors.
3. Finally, I closed the flap and added a small piece of clear tape to hold it closed.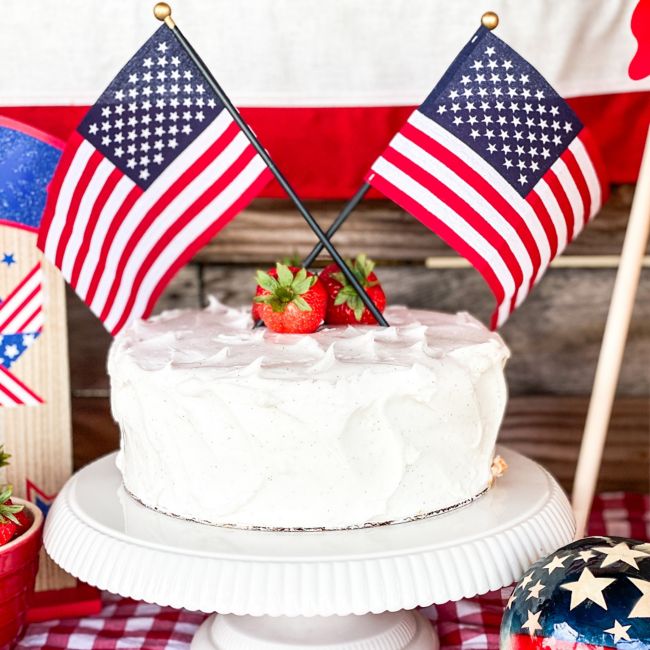 Step 4: Cake Time!
No party is complete without cake. Use white frosting as a base, then add small American flags and red and blue berries. Now you have a tasty celebration treat!