Football Team Snack Table Decorating Idea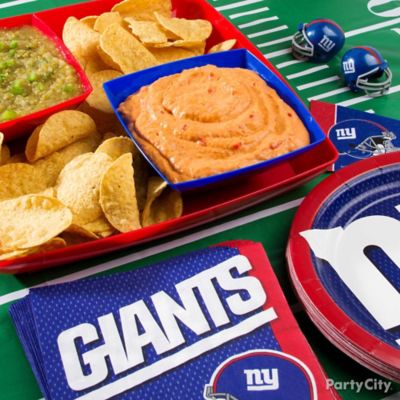 Decorate your snack table in team colors!
Here's a pro move: Serve up your favorite dips in appetizer dishes featuring the colors of your favorite sports team! We spooned a zesty red pepper hummus and mild green salsa into the bold red and blue colors of the NY Giants, dished up on official team logo plates and napkins.