Outfit the gang in gotta-have gear for a tailgate party. Go beyond team jerseys! Outrageous? More like fan-rageous! Help your fellow fans bring their A-game by offering head-to-toe accessories in their team colors and plenty of cheer gear. Draft-pick your favorite outfit ideas below. Hut, hut!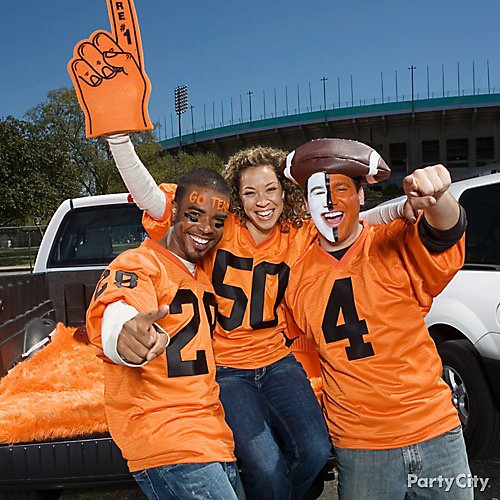 Idea 1: Load up on cheer gear
Take a big crowd to the game and don't forget to take it over the top with cheer gear. Wear your spirit proudly with glasses, hats, wigs and more - all in your team colors! And of course, you'll want everyone to look your way, so you'll need some noisemakers like megaphones and clackers. Now let's hear you make some noise!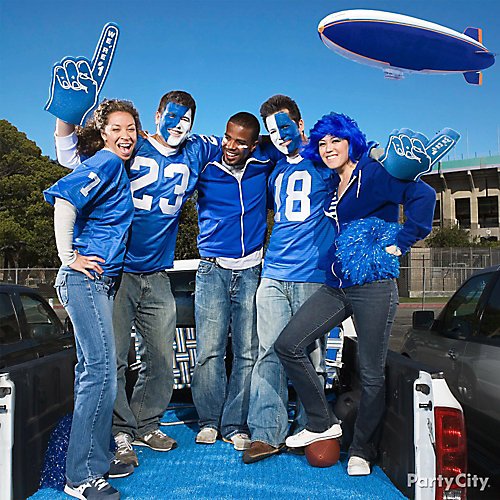 Idea 2: Gear up for the big game!
Go beyond team jerseys and outrageously outfit everyone for your football game-day party! Fanrageous fans bring their A-game by wearing their team's colors head-to-toe, so be ready with plenty of coordinating cheer gear!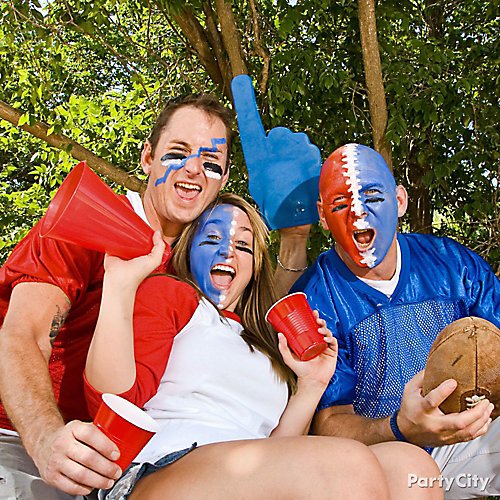 Idea 3: Get ready for a fandom face-off!
This idea is great for little kids, too: use non-toxic face paint to cover your face with football-themed designs and colors. Keep your camera close for memorable party pics!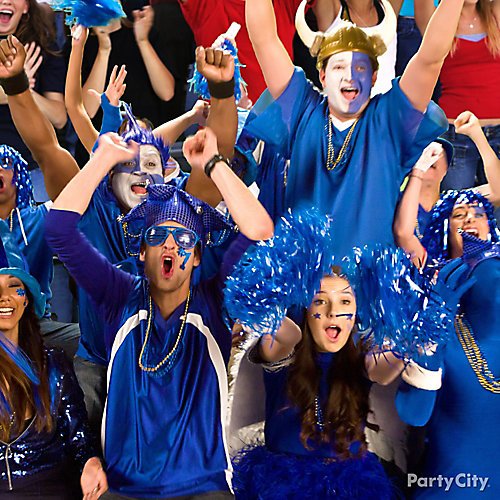 Idea 4: Outfit your gang for a tailgate-style football party anywhere
Whether you're watching the game at home or tailgating at the stadium, get everyone in the spirit with football party gotta-haves. Have everyone whoop it up with pom-poms, noisemakers, outrageous wigs and beads in team colors. Go team!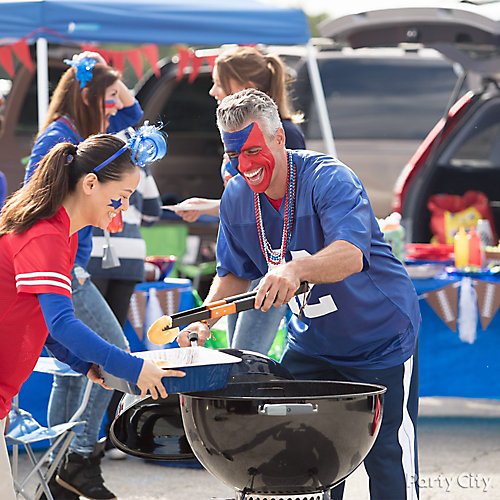 Idea 5: Get cookin' in team colors
Whip up your winning tailgating dish in style! Spirited gear and chafing pans in the colors of your favorite team are easy ways to get your cookin' also good lookin'!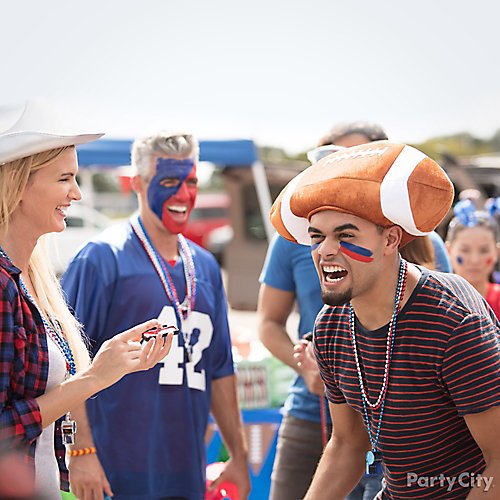 Idea 6: Top off your game day look with funky football hats!
Roooaaarrr! Show you're serious about tailgating with a giant football hat. Amp up tailgates and pub crawls with heaps of beads, whistles and war paint in your team colors.