Football Goalpost Cupcakes Idea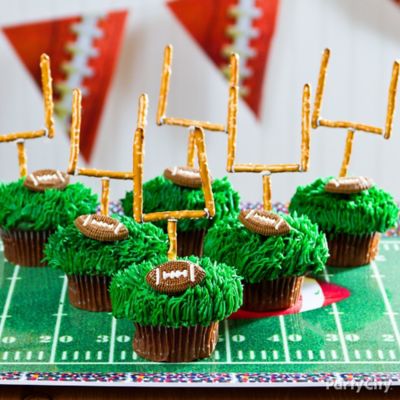 Level the playing field with goal-post football cupcakes!
Rev up your guests for the fourth quarter with these football field-goal cupcakes! Create playing-field turf by dyeing your frosting with green icing color and decorating with a specially designed, multi-hole tip. "Glue" pretzel sticks together with fondant or gum paste to form an edible field goal, then position on top of your cupcakes with a football icing decoration in front. And the kick is good!