Football Custom Invite Idea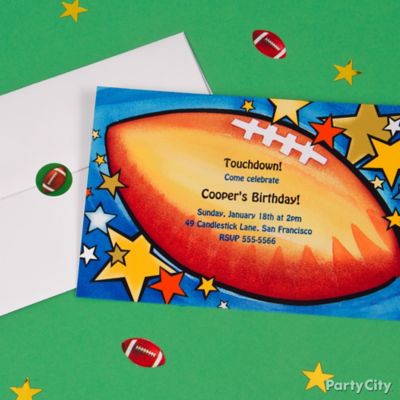 Call a party huddle with custom Football invitations!
Send out the winning "pass" with a custom invite to each of your teammates! Order your custom invites in store or online and add a special message about the birthday boy, like "Touchdown! Come do a victory dance to celebrate Corey's 7th birthday!" Party City will print your invitations and ship them out within five days.