Fog Breathing Zombie Idea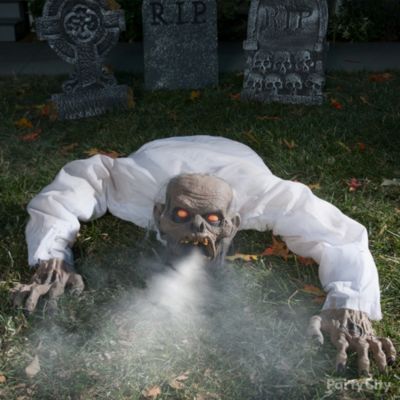 Hold onto your brains!
Run don't walk – this zombie is fresh from the grave! Place an undead graveyard ghoul with light-up eyes in your haunted cemetery. Make him spew fog out of his mouth by adding a hidden fogger accessory filled with dry ice. Creepy!