Pull out your paintbrushes, it's time for a flamingo-themed painting party! My secret for the perfect painting party, aside from a candy bar and fun decorations, is graphite paper. You can use it to trace an image onto canvas to make it easy for kids to paint.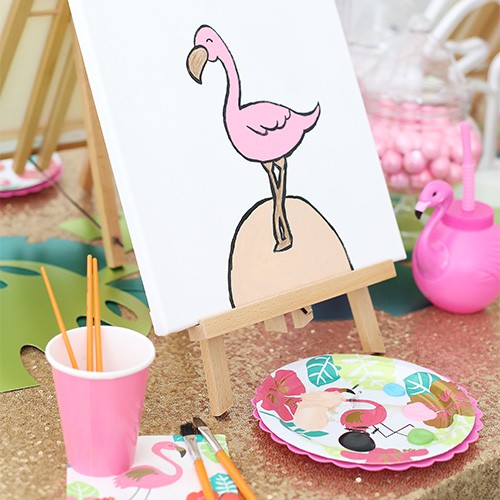 Supplies:
Painting Supplies (Canvases, Easels, Paint, Brushes)
Paper Cups
Pink Paper Table Cover
Palm Leaf Cutouts
Flamingo Cup with Straw
Flamingo Plates
Flamingo Napkins
Flamingo LED Light
Pink Candy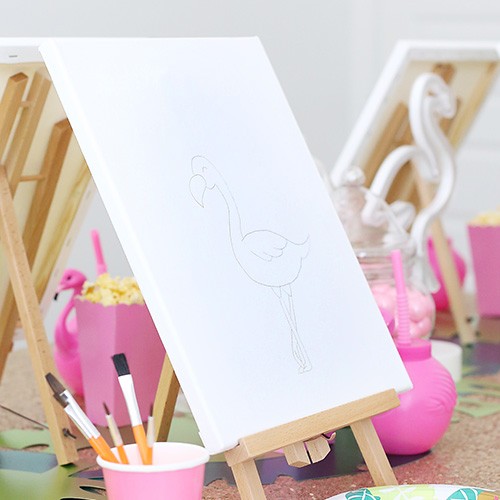 Instructions:
Step 1. Trace a flamingo image onto each paint canvas using a pencil and graphite paper.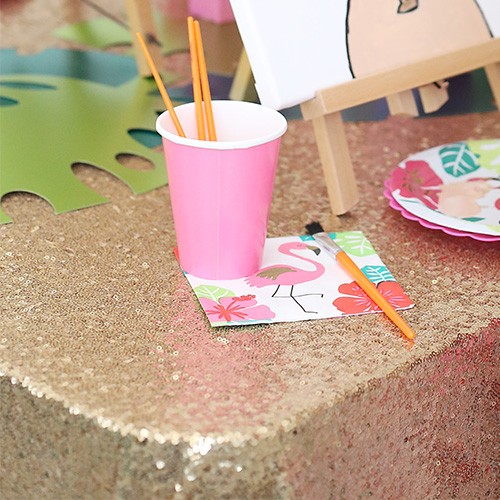 Step 2. Cover the party table with a tablecloth, preferably something you won't mind getting paint on.

Step 3. Set up the easels and canvases with a disposable paper cup filled with water and brushes at each station.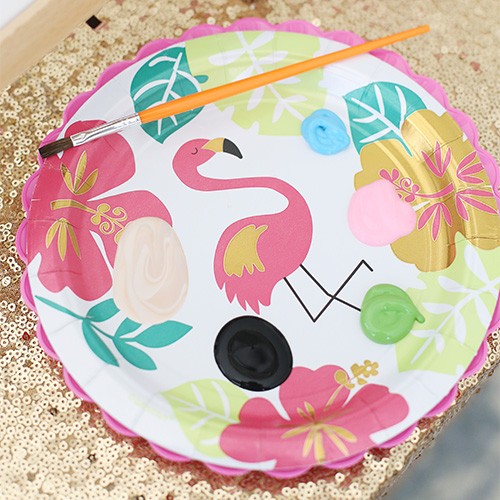 Step 4. Place a disposable plate and napkin in front of each easel. Place a dollop of each paint color on the plates.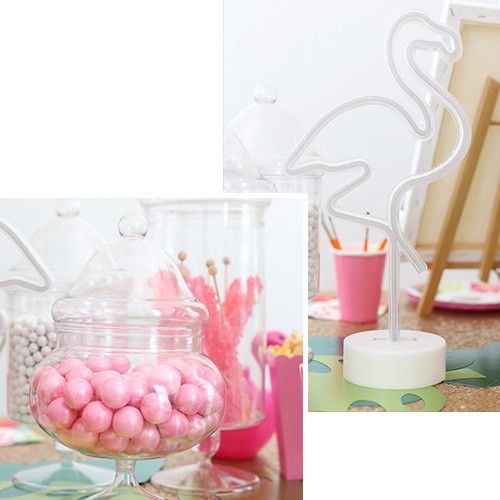 Step 5. In the middle of the table, set up a candy bar with matching candies with the LED flamingo light.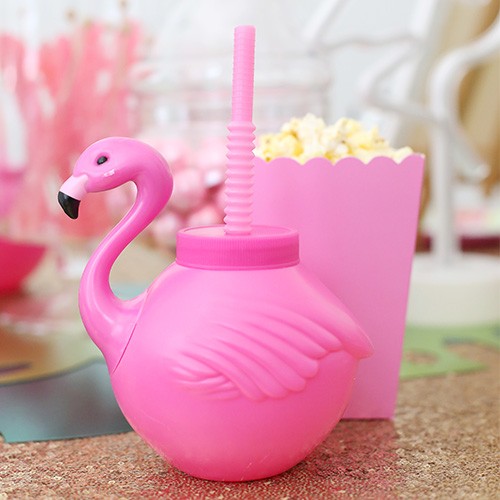 Step 6. Place the flamingo drink cups on the table, along with a savory snack (we opted for popcorn).