Fiesta Kids Dress Up Idea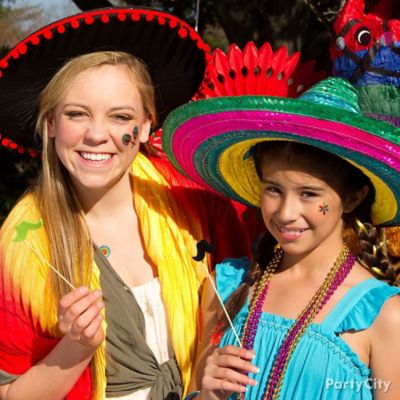 Make them smile with dress-up ideas and photo props!
Here's a kid-friendly fiesta activity! Let li'l senoritas and senores dress up in sombreros, Spanish hats and colorful shawls. Everyone can enjoy the fun of playing around with fiesta-theme beads and silly moustaches on sticks – including the adults! While everyone's having fun, tell them to say "queso" for the camera.