Fiesta Couples Outfit Idea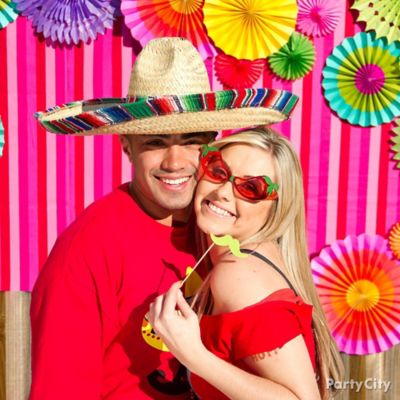 A picture-perfect couple that's muy caliente!
Here's a couple of hot tamales! You'll be the envy of the fiesta when you and your amor show up in matching fiesta-themed shirts. Add a cool sombrero to his look and a cute pair of pepper shades to your own. A colorful moustache on a stick is the perfect photo prop. Hot, hot, hot!