Farmhouse Pitchforks and Shovels Cutlery Idea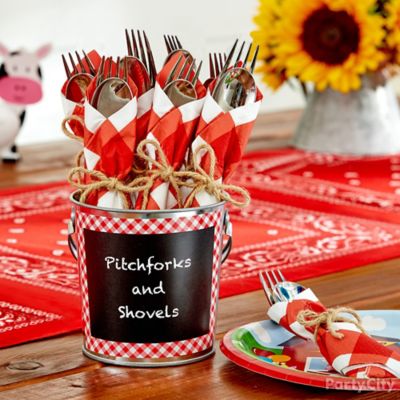 Wrap cutlery in gingham napkins for a rustic farm effect!
Little touches are what make a party the cream of the crop, so present your guests with forks and spoons in DIY cutlery wraps! Create each pack by wrapping a silver-look fork and spoon in a gingham print napkin, then tie a bow using a small length of twine. Stand each pack up in a gingham chalkboard pail and label it pitchforks and shovels.