Farmhouse Fun Balloon Idea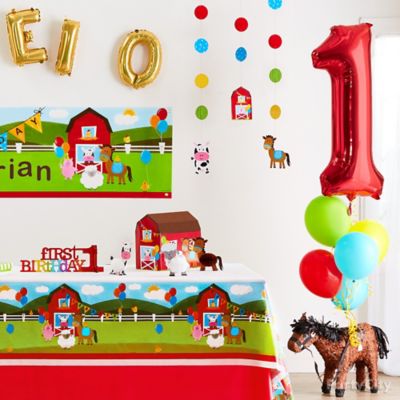 Add character and color to your party with balloons!
Fill space in your party room with a giant statement balloon in the shape of a number one! For more farm fun, trade the usual balloon weight for a farm-themed pinata, like a horse or tractor. You can also call attention to a gift table or snack area by taping air-filled gold letter balloons on the wall to spell out E-I-E-I-O!