Farm Fun Cupcakes Idea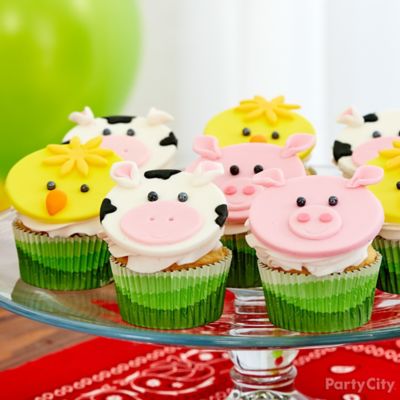 Farm friend cupcakes to pig out on!
For your birthday guests, rustle up these adorable cupcakes. Bake vanilla cake in green cupcake wrappers and top with a swirl of buttercream. Assemble the friendly faces of these barnyard buddies using fondant and black tube icing for eyes and cow prints. These cupcake cuties will charm the adults and kids at the party.