Engagement Ring Bridal Shower Cupcakes Idea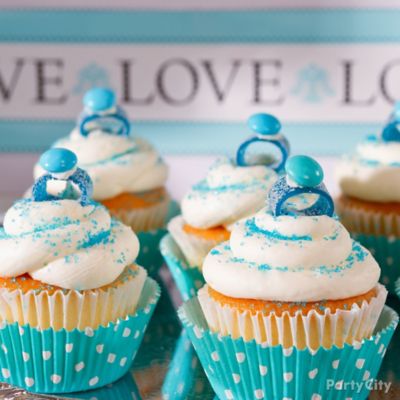 Bridal shower cupcakes with bling!
Everyone will fall in love with your "I do" cupcakes decorated with engaging edible candy rings! For the "rings" use small strips of blue fondant or sour candy and chocolate drops attached with a dot of frosting for the "rocks." Blue-and-white polka-dot baking cups and blue sugar sprinkles tie in perfectly with your robin's egg blue & black bridal bash!