Elmo First Birthday Decorations Idea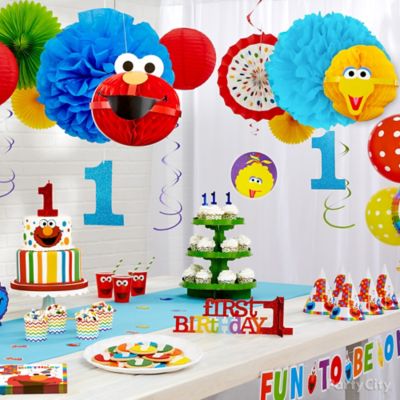 Have fun with honeycombs, fans and fluffies!
Hang your first birthday fluffies and mix in fans, hanging swirls and colorful Elmo and Big Bird honeycombs. These work great over a table, in a hallway or mounted onto a wall. Give yourself plenty of time ahead of your party to craft!