Elegant Mask Centerpiece Idea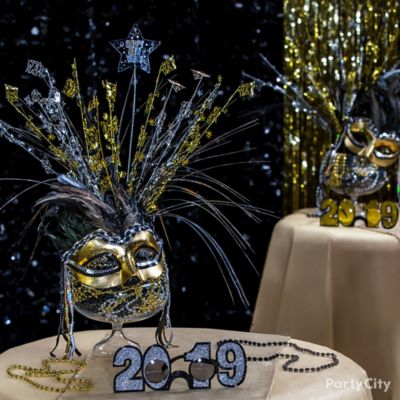 Pair a shiny spray centerpiece with a glitzy mask!
See 2018 clearly with a tableful of wearables – and a wearables centerpiece! To put this together all you'll need are beads to fill a candy container, a spray centerpiece and a mask of your choice. Put it on a table scattered with wearables, and your guests can party in style well past midnight!