On March 2nd we celebrate the birthday of the Doctor of Silly, the Master of Imagination—the incomparable Dr. Seuss. Classrooms across America celebrate our beloved Wizard of Words and Fabricator of Fun with reading events that foster a lifelong love of stories. Looking to celebrate National Read Across America Day with playful activities that honor the fun and fantasy of Seuss? These 7 craft ideas will bring the magic of the iconic Cat in the Hat to life!
1. Baking Cup Cat in the Hat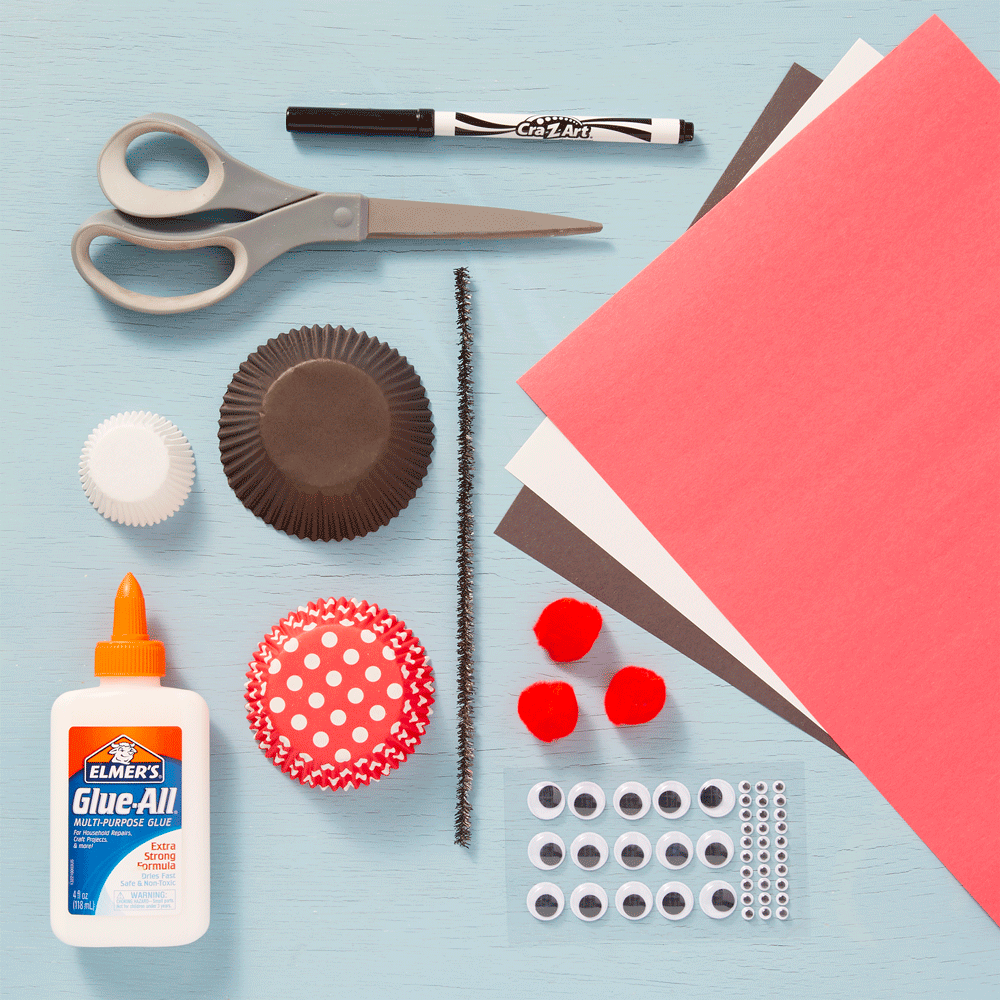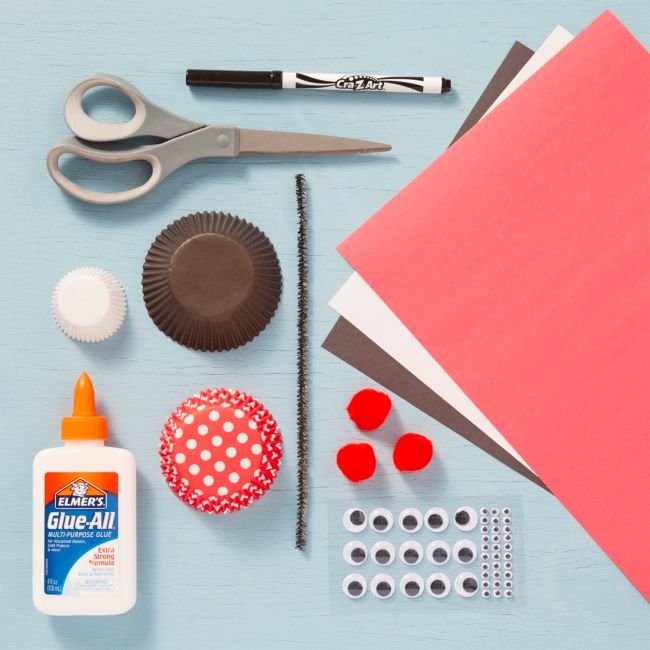 Supplies
Red or assorted color pom-poms
Red Polka Dot baking cups
Black baking cups
Mini White baking cups
Plastic eyeballs
Black pipe cleaners
Scissors
Black marker
School glue
White, Black and Red construction paper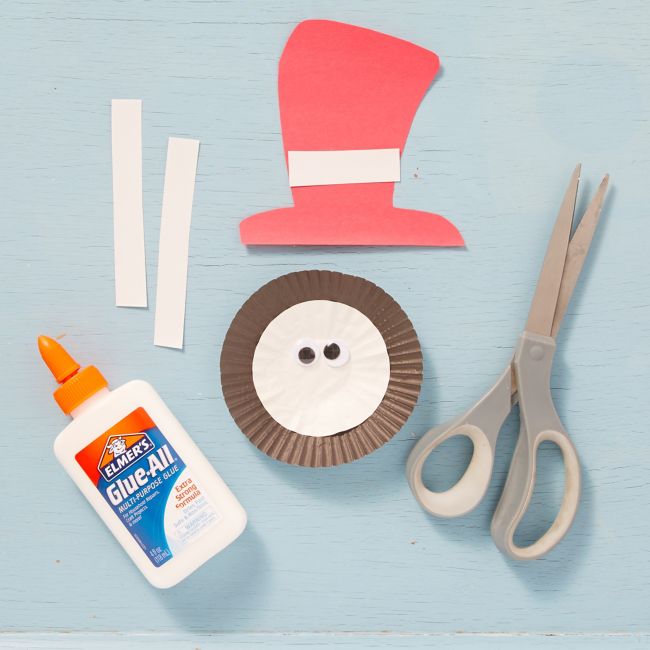 Steps
1. Place the smaller white baking cup inside the larger black baking cup. Glue in place.
2. Add plastic eyes to create the Cat in the Hat's face.
3. Draw a mouth, nose and whiskers using a black pen or marker.
3. Cut the pipe cleaner into two smaller strips and glue onto the face to make eyebrows.

4. Cut out two triangles from white construction paper to make the ears.
4. Cut a hat shape out of the red construction paper and white stripes out of the white construction paper. Glue the white stripes so they alternate with red to create the striped hat.
5. Cut the red polka dotted baking cup into the shape of a bow tie.
6. Add a pom-pom in the center of the bow-tie.
7. Enjoy your handy work with a smile!
2. Ice Pop Stick Cat's Hat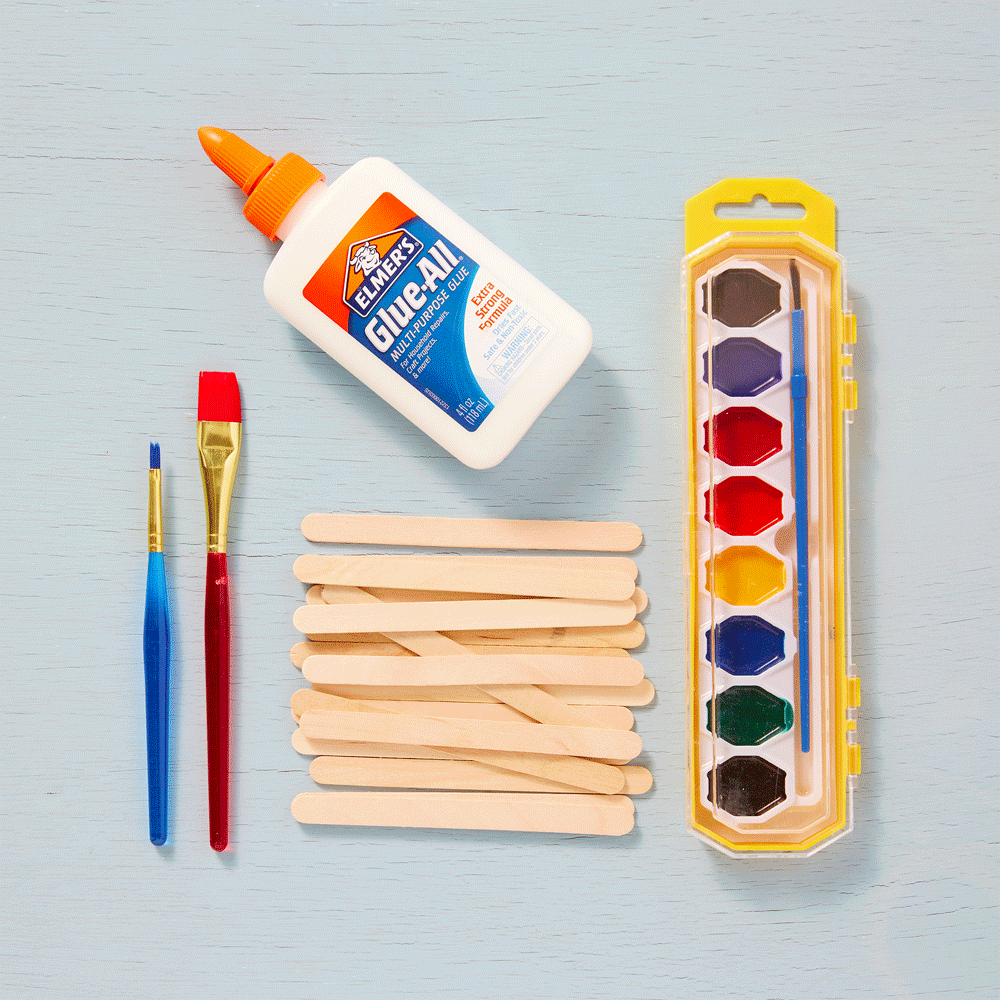 Supplies
Ice pop stick
Tongue depressor
School glue
Washable paint
Paint brushes
Steps
1. Paint half of your ice pop sticks red and the other half white.
2. Glue red and white painted sticks horizontally in an alternating pattern.
3. Paint a tongue depressor white and glue it to the bottom of the stacked red and white sticks to form the brim of the hat.
4. Give your widest cat grin and pat yourself on the back!
3. Paper Plate Fox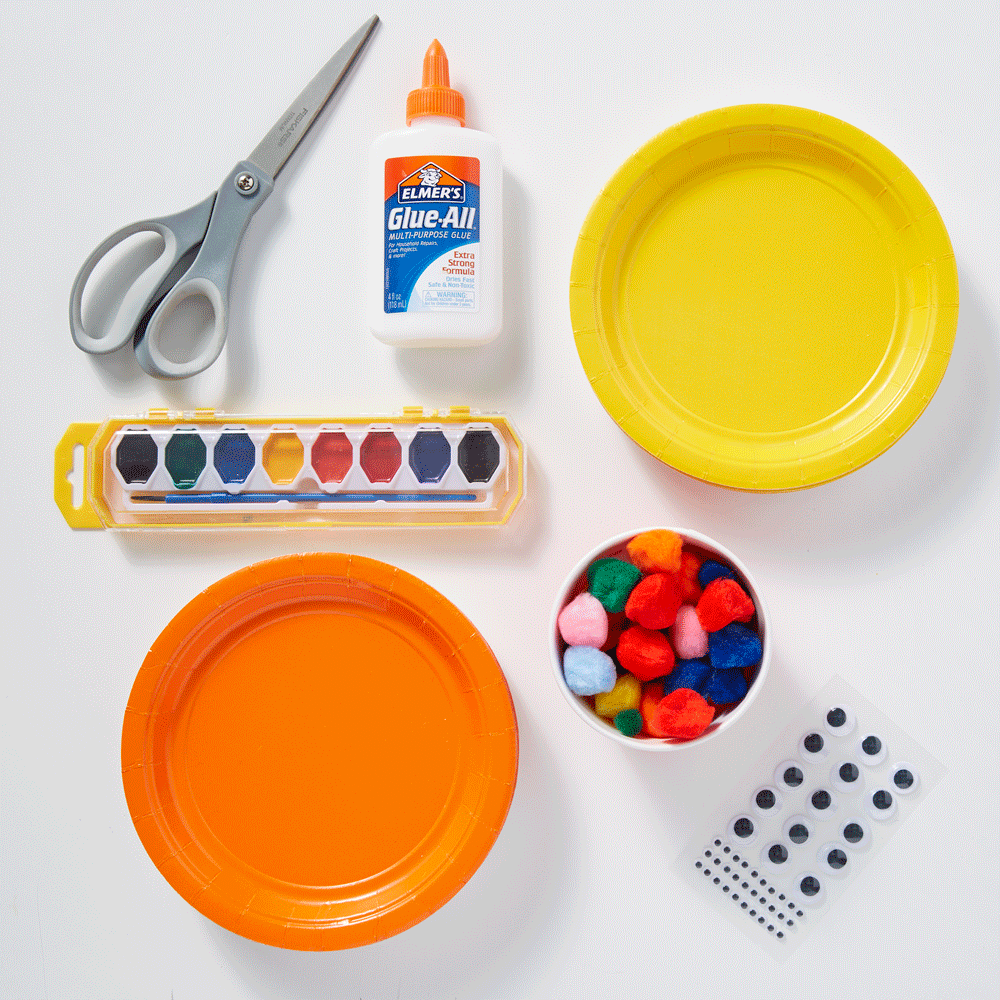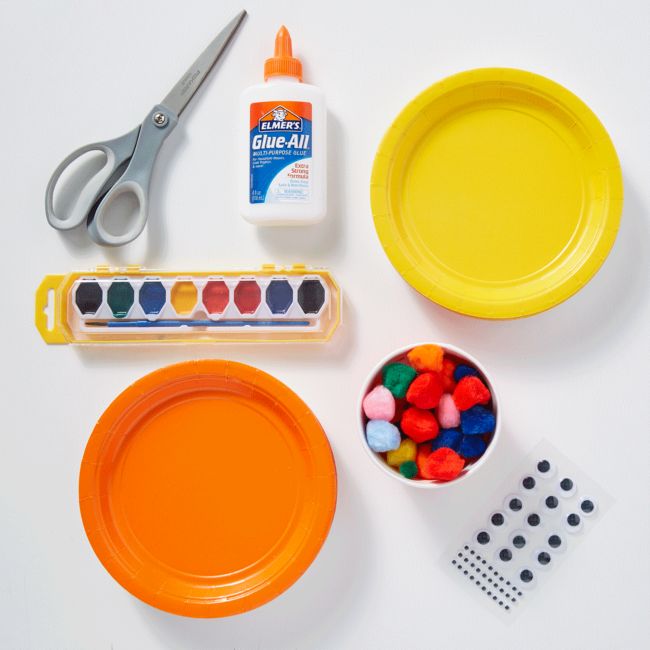 Supplies
Assorted pom-poms
School glue
Sunshine Yellow Paper lunch plates
Orange Paper lunch plates
Scissors
Plastic eyes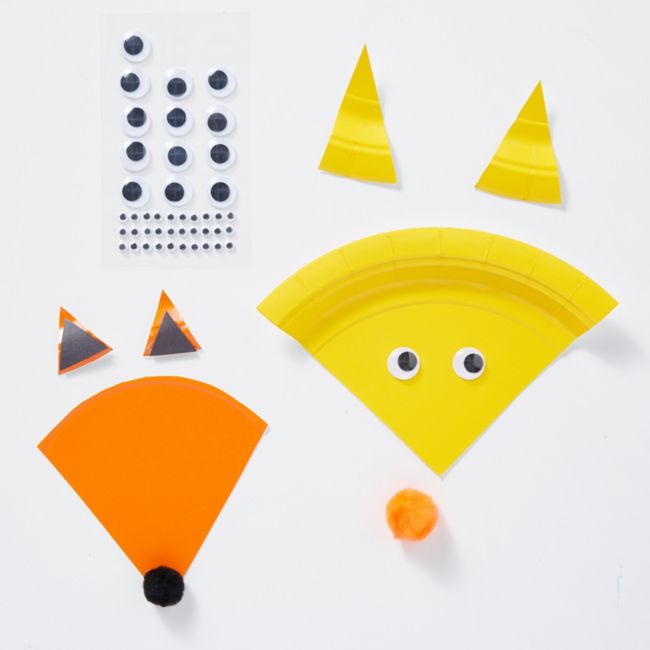 Steps
1. Cut large triangles out of the orange and yellow paper plates so they look like pizza slices. These will form the heads of two foxes.
2. Cut smaller triangles to form the ears. Glue the ears to the rounded edges of the plates.
3. Add plastic eyes.
4. Draw eyebrows to frame the eyes.
5. Glue pom-poms to the tip of the triangle face to create fox noses.
6. Congratulate your foxy self!
4. Plastic Cup Lorax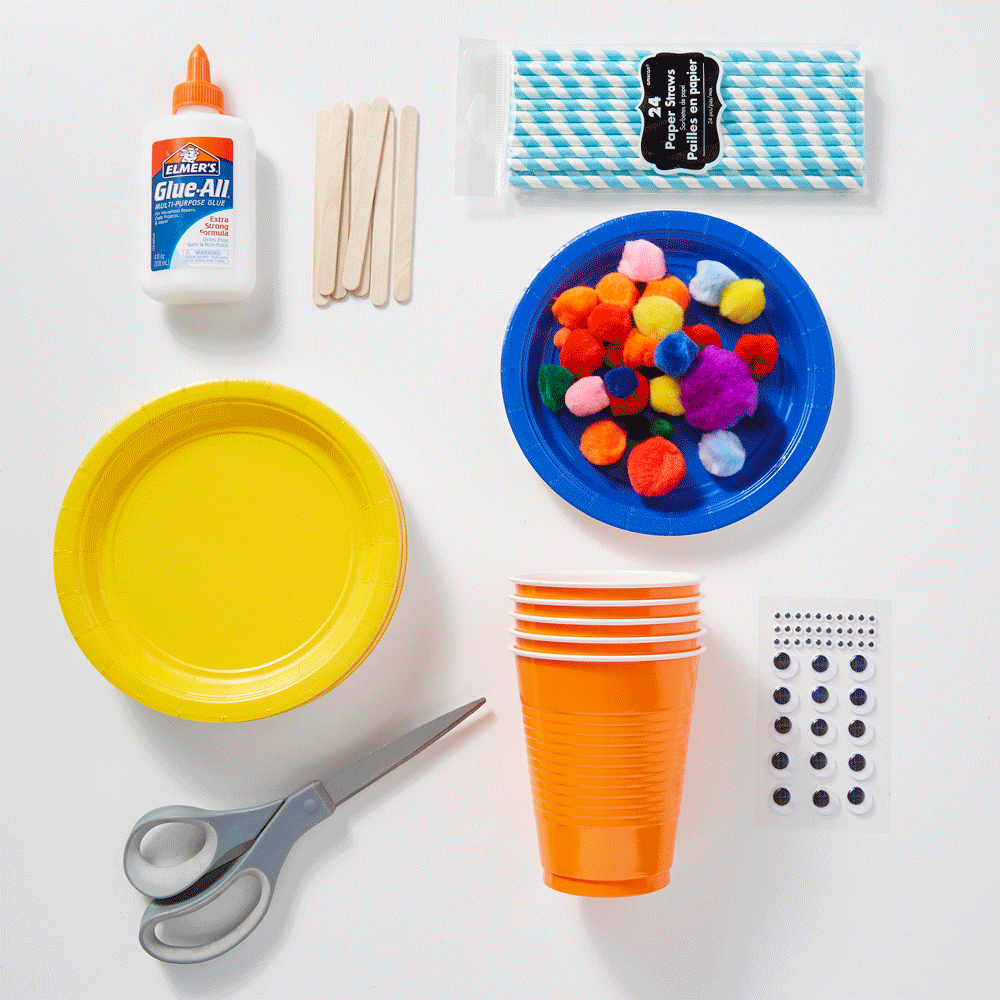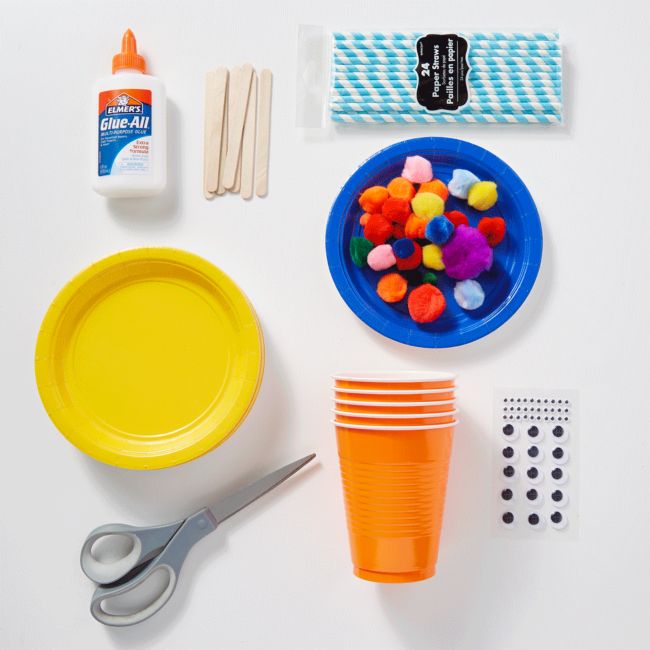 Supplies
Assorted pom-poms
Sunshine Yellow paper lunch plates
Royal Blue paper lunch plates
Orange plastic cups, 12 oz
Caribbean Blue striped paper straws
School glue
Ice pop sticks
Scissors
Plastic eyes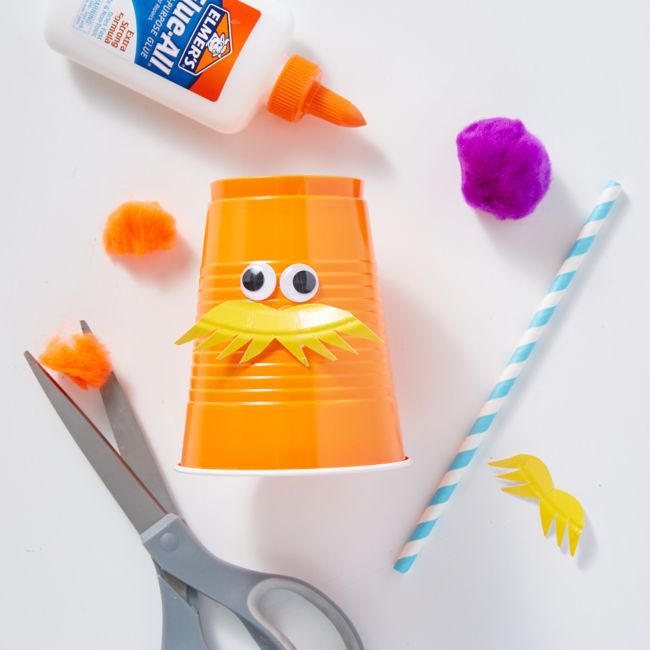 Steps
1. Use an orange plastic cup as a base. Turn the cup upside down and glue on plastic eyes.
2. Cut a mustache shape out of the yellow paper plate and glue it on.
3. Glue on a pom to create a nose.
4. Cut a pom into hairy strips to create bushy eyebrows.
5. Glue ice pop sticks to the sides of the cup to create outstretched arms.
6. Glue pom-poms to the ends of striped paper straws.
7. Channel your inner Lorax and spread a message of conservation!
5. One Fish, Two Fish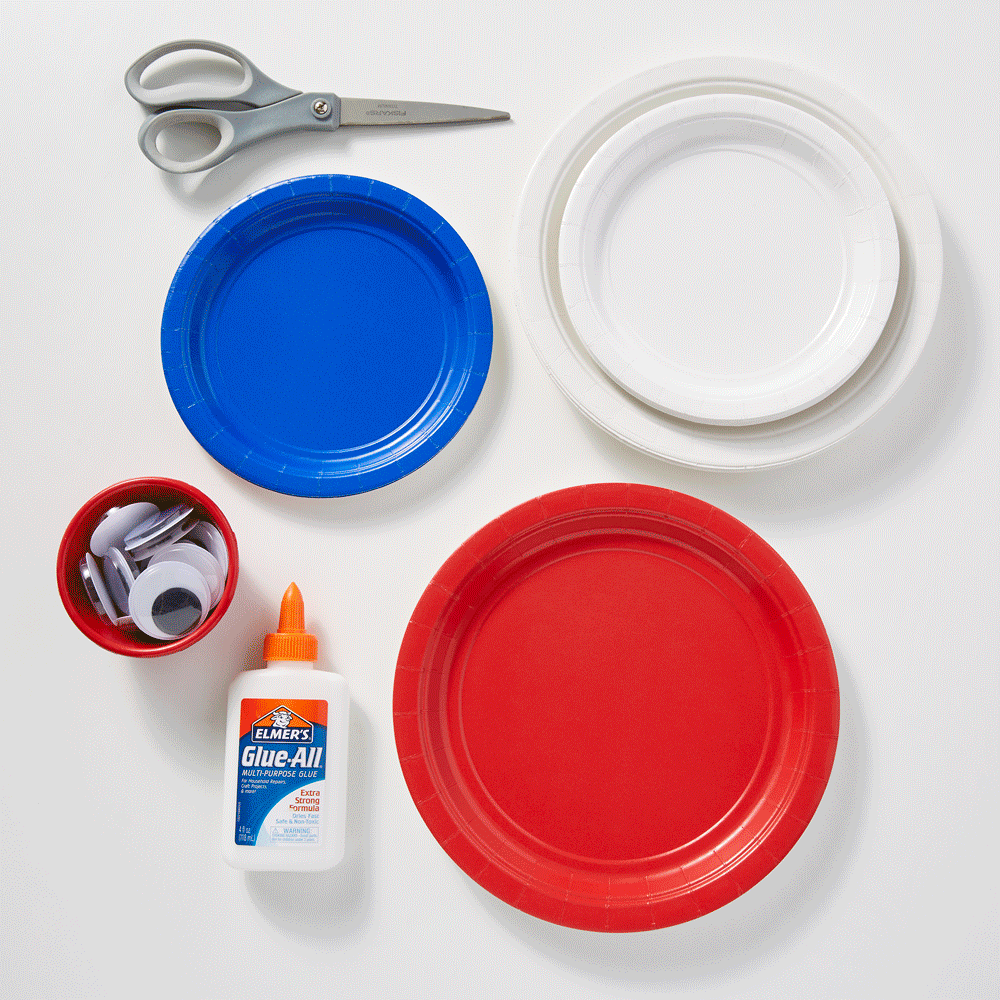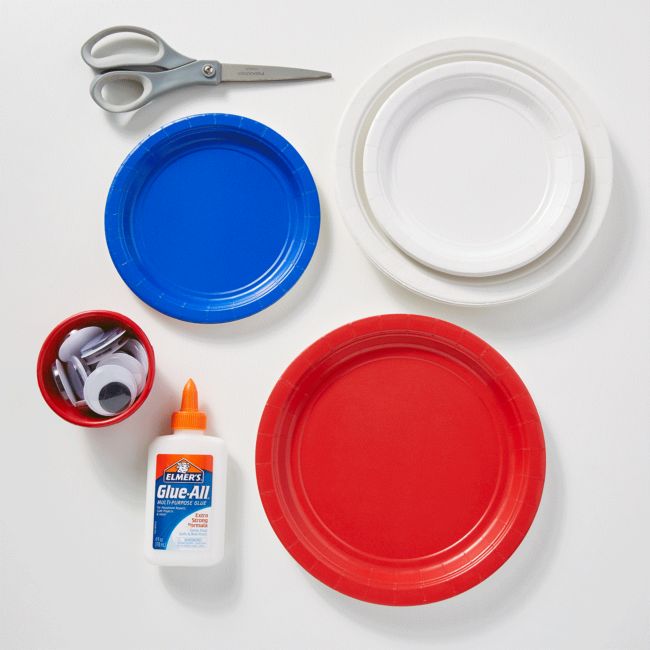 Supplies
Royal Blue paper dessert plates
White plastic dinner plates
White paper dessert plates
Red plastic dinner plates
School glue
Big plastic eye
Scissors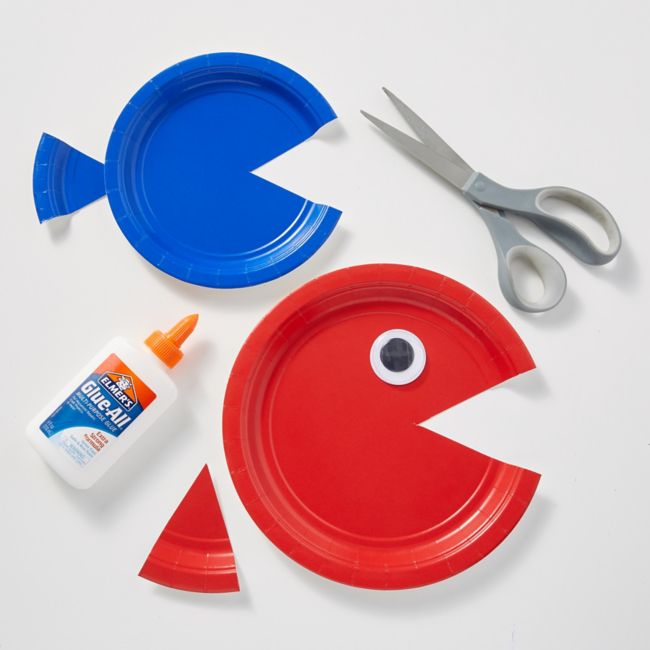 Steps
1. Cut a triangle shaped slice out of the blue and red paper plates.
2. Add a single plastic eye to each "fish".
3. Paste the triangle cut-out to the back of the plate to create a fin.
4. If you like, Use Swedish Fish candies as feeder fish for your blue fish, red fish!
6. Goldfish Bowl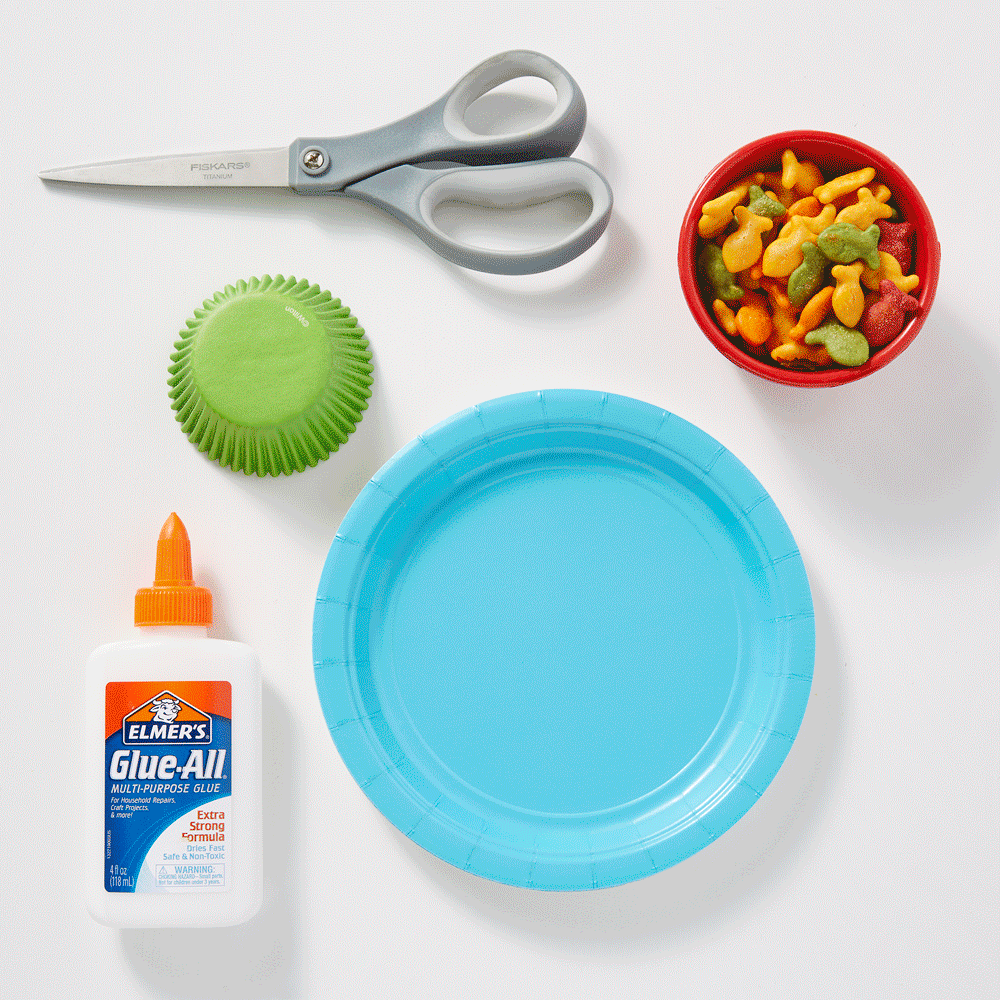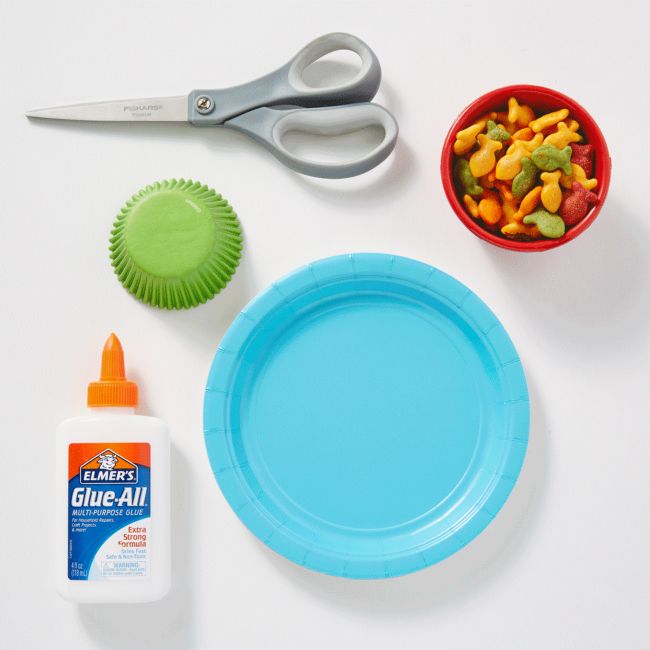 Supplies
Caribbean Blue plastic dinner plate
Kiwi Green baking cups
Pepperidge Farm Goldfish Crackers
School glue
Scissors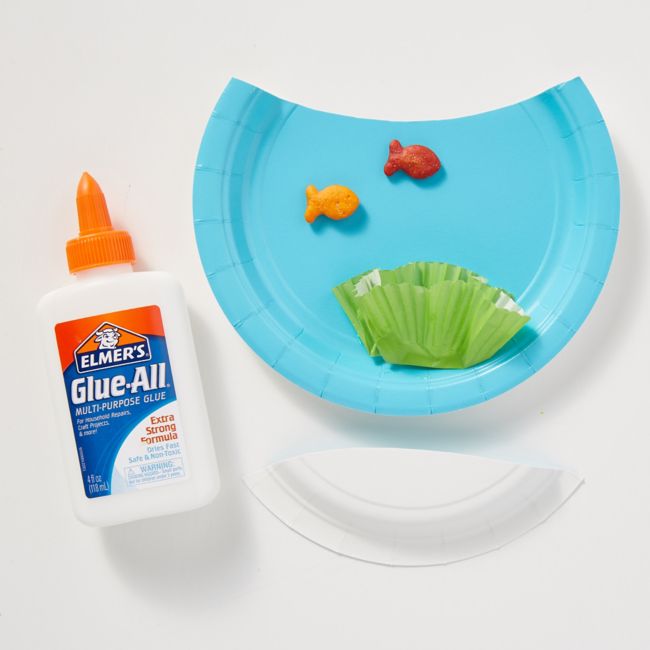 Steps
1. Cut a rounded slice off the side of your blue paper plate. This is now the top of your fish bowl.
2. Fold a green baking cup in half to create the look of an underwater plant. Then glue the baking cup to the bottom of your fishbowl.
3. Add a few Pepperidge Farm Goldfish crackers to your plate so they look like they are swimming inside your fishbowl!
7. Seussilicious Tasty Treat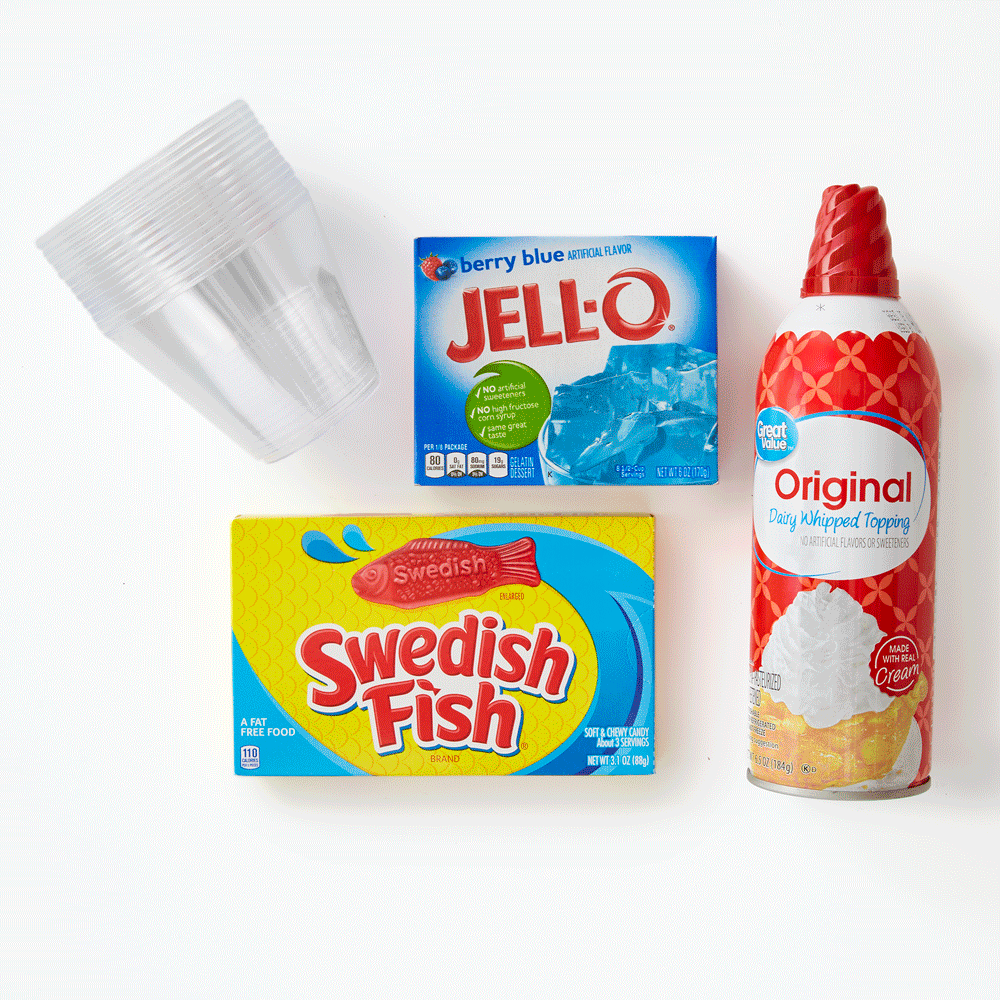 Supplies
9 oz Clear plastic cups
Swedish Fish candy
Berry Blue Jell-O
Whipped topping in a can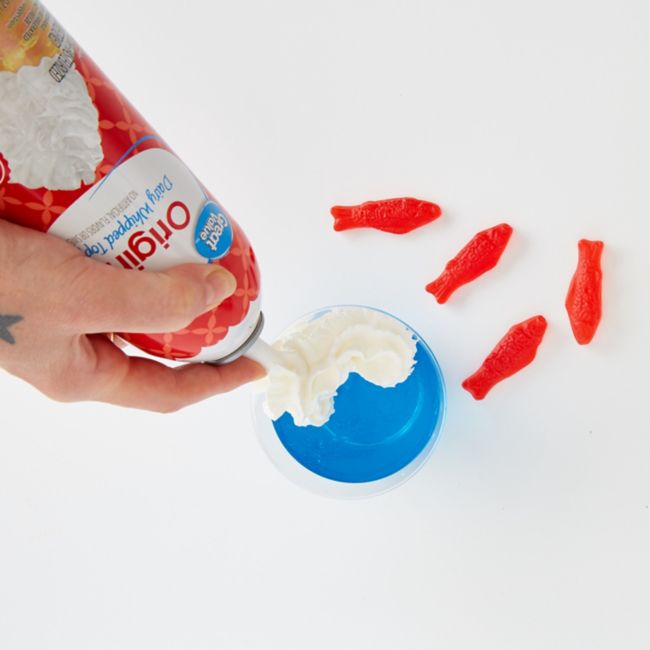 Steps
1. Make Berry Blue Jell-0 in 9 oz clear cups.
2. Spray canned whipped topping onto the top of the Jell-O treat.
3. Garnish with a Swedish Fish candy.
4. Enjoy all the places your taste buds will go!