Dory Party Table Idea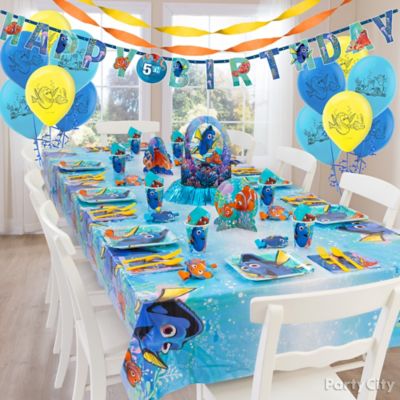 Set the stage for undersea adventure!
With the right supplies, setting up the perfect Dory party table is a snap. Decorate with yellow and royal blue to match Dory, with little splashes of Nemo orange. Since Hank the Octopus is so good at camouflage, fold your Hank napkins so they just peek out from the party cups!