Doc McStuffins Wall Decorating Idea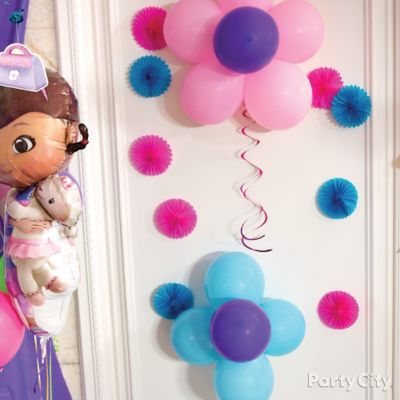 Give the walls some petal power!
You don't need to read the Big Book of Boo Boos to figure out how to fix up your walls! Create a couple balloon flowers using pink, blue and purple latex balloons in no time at all. Add a couple dangling tails from swirl decorations and some paper fans to make a garden along the walls!