I can't think of a better way to celebrate the start of summer than with a toast to the tropical gods of Tiki! Icy cold drinks and palm fronds pretty much go hand in hand with most outdoor soirees. So, the Party City Tiki Bar Decorating Kit was the perfect visual (and functional!) centerpiece for our recent family fete. Pineapple cups and straws? Check. Flower leis? Check. Hula skirts? Check, check! Party City has all the Luau Party supplies you need to create a tropical adventure in your own home.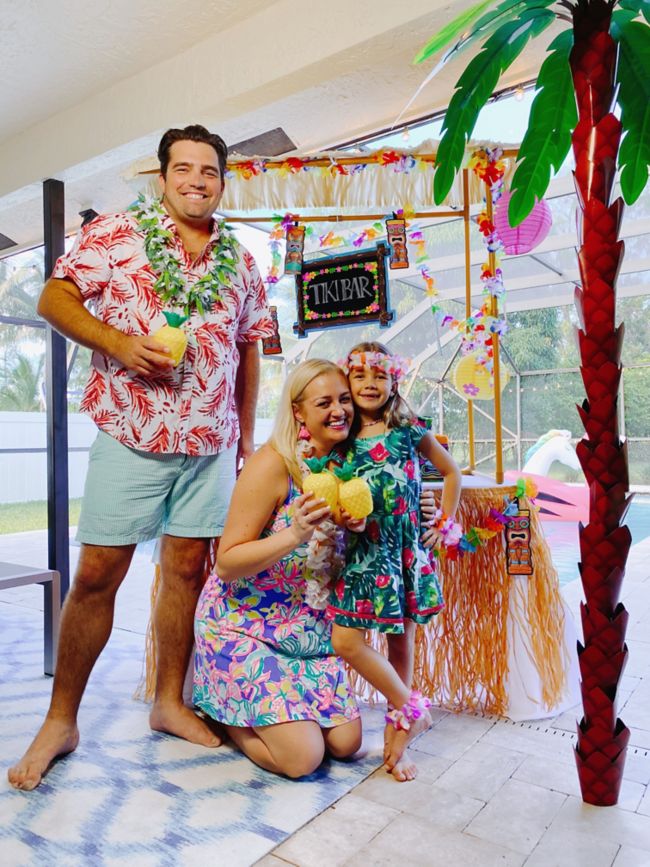 Supplies:
Tiki Bar Decorating Kit which includes:
1. Tiki Chalkboard Sign
2. Tiki Bar Hut
3. Hibiscus Paper Lanterns
4. Tiki Flower Garland
5. Hula Girl Yard Sign
6. Tiki Piñata Decoration
Hanging Palm Tree
Tropical Tiki Lunch Plates, Dessert Plates and Beverage napkins
Pineapple Cups with Straws
Tiki Honeycomb Hula Girl Centerpieces 2ct
Warm Serendipity Head & Wrist Flower Lei Set 3pc
White Soft Petal Lei
Flower and Leaf Maile Lei
Plastic Floral Cups
Straws
White Fabric Tablecloth
Grass Table Skirt
4-6 foot Table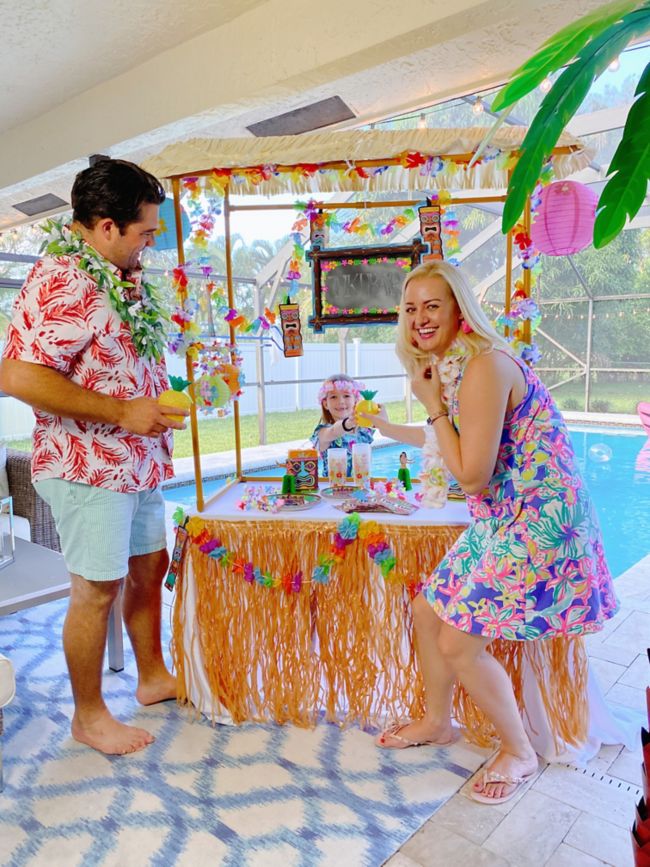 Step 1: Tiki Bar Hut Set-up
First, you'll need a standard 4-6 foot table to place the Tiki Bar Hut on. We personally used a 4 foot folding table with a white fabric cloth we had on hand. Add a grass table skirt and some festive Tiki Flower Garlands and you're ready to build your Tiki Bar Hut structure for the top!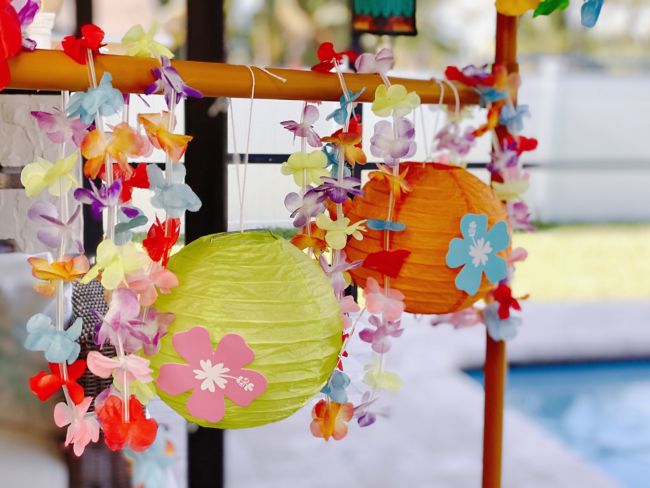 Step 2: Decorate your Tiki Bar
It's easy to follow the step by step instructions to build the Tiki Bar Hut out of the custom cut PVC pieces and connectors. The thatched roof is not difficult to tie on, but you'll need to use your decorating creativity to style the rest of the bar with the kit's included Tiki piñata, decorations, garlands and flower lanterns. We recommend ordering a few extra fabric leis as accents!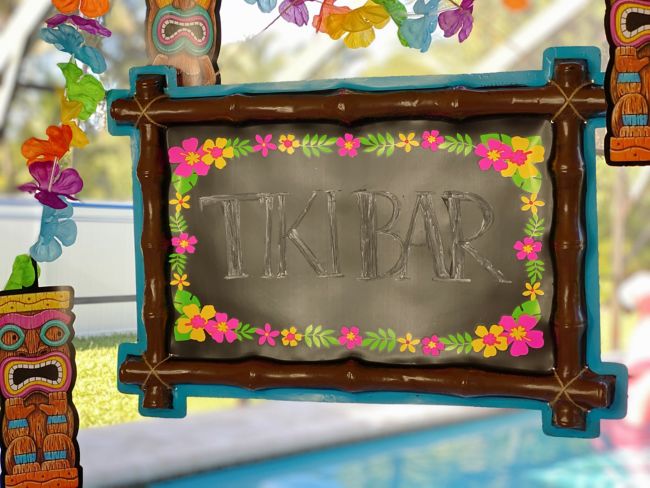 Step 3: Chalk it Up!
The Tiki Chalkboard Sign is made for personalization, so if your husband happens to be turning 40, for example, go ahead and dedicate the bar to the man of honor!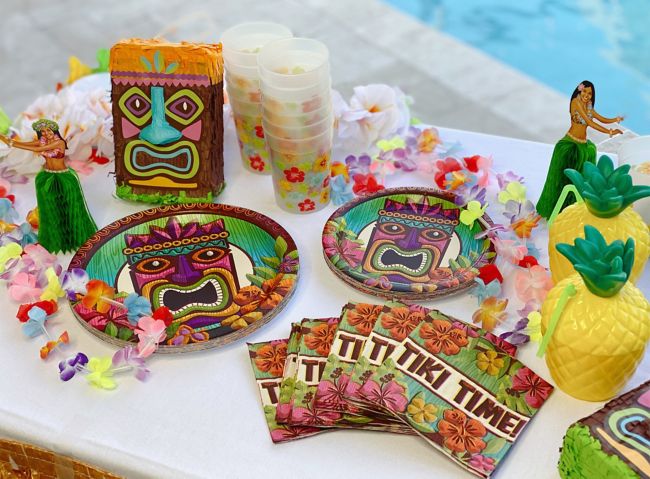 Step 4: Create a Tropical Vibe with Tableware
As for party cups and plates, this is a Tiki Bar after all. Go all out and serve your party's tropical libations in festive pineapple cups with Tiki Time beverage napkins! Drape leis around the table for good measure and enjoy your first toast to the tropical gods of Tiki by the pool this summer!