DIY Reindeer Gift Wrap Idea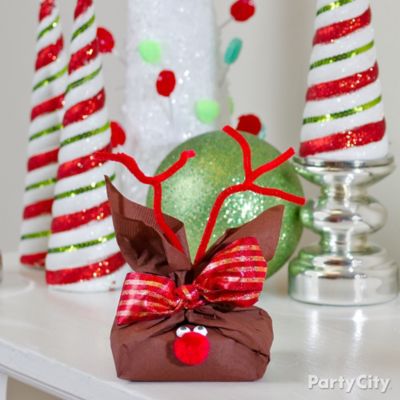 Gift wrap you'll love deer-ly!
Out of wrapping paper? Transform brown paper napkins into cute reindeer! This idea is perf for small presents. Place your box in the center of an unfolded brown paper napkin and twist the tops into ears. Tie off with some ribbon and add a couple of pipe cleaner antlers. Finally, glue on two candy eyeballs and a red pom-pom nose – go Rudolph! Shout out to Angie of Bumblebee's Craft Den for this super-cute idea!