Ready to add some glow to your next party? This tutorial will show you how to use balloon lights to create a unique light-up balloon centerpiece.
Think of this centerpiece as the icing on your party's cake. The vase and filler can be set up beforehand, but since you'll turn on the balloon lights before placing them inside the balloons, plan to finish this decoration right before your party. Balloon lights last up to eight hours. Make sure you have all of your balloon supplies ready in advance!
Choose balloon colors and vase filler to match the decorations for your birthday party, baby shower, or any occasion that needs a bright idea!
What you'll need:
LED Balloon lights
12" patterned balloon
9" balloons in desired colors, 5 total
Handheld balloon pump
6 balloon sticks with cups
Wire cutters or pruning shears
Vase or plastic candy container
Gold plastic coins (or other vase filler)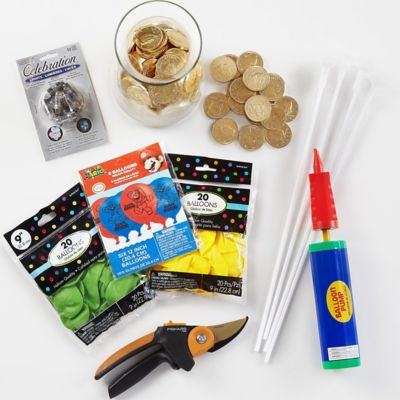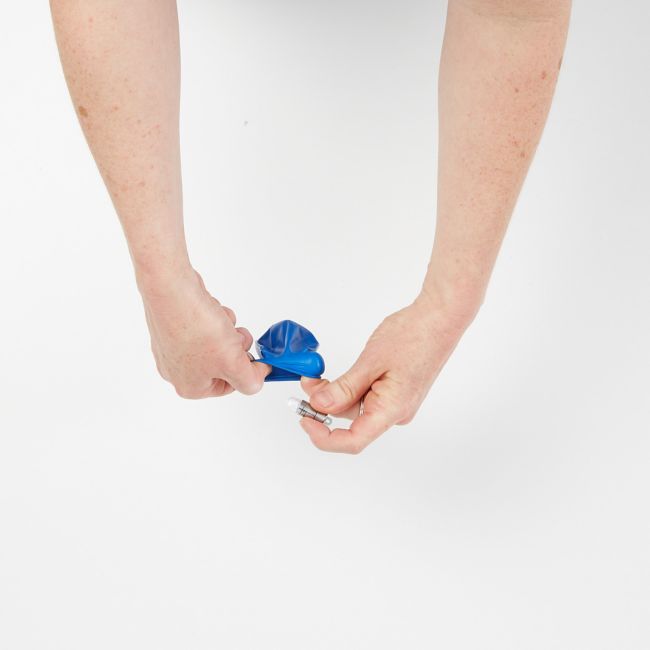 Step 1: Light it up
The traditional way to use these LED balloon lights is to attach the balloon to the light using an included elastic ring, but since this centerpiece doesn't use helium, there's an easier way.
Turn on your balloon light and slip it inside an uninflated 12" balloon. If you're having trouble, get a friend to help—you can pull the balloon open with both hands while they insert the light.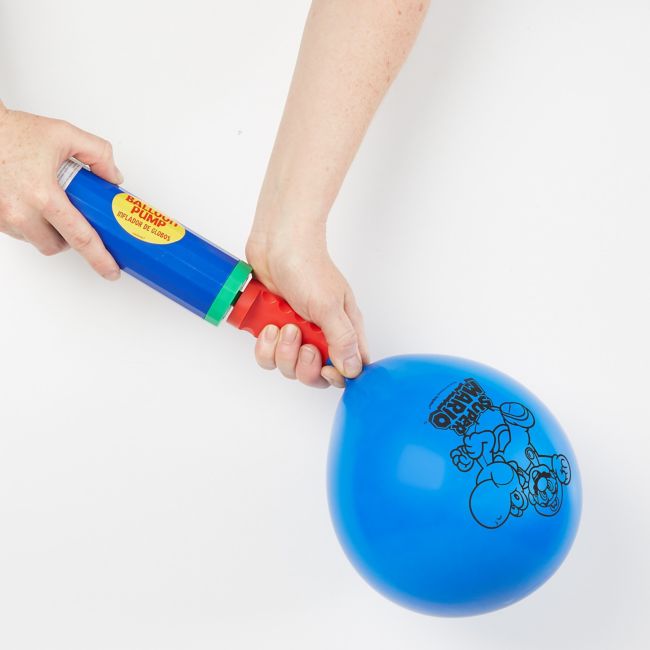 Step 2: Inflate
Use a handheld balloon pump to inflate the balloon and tie it off.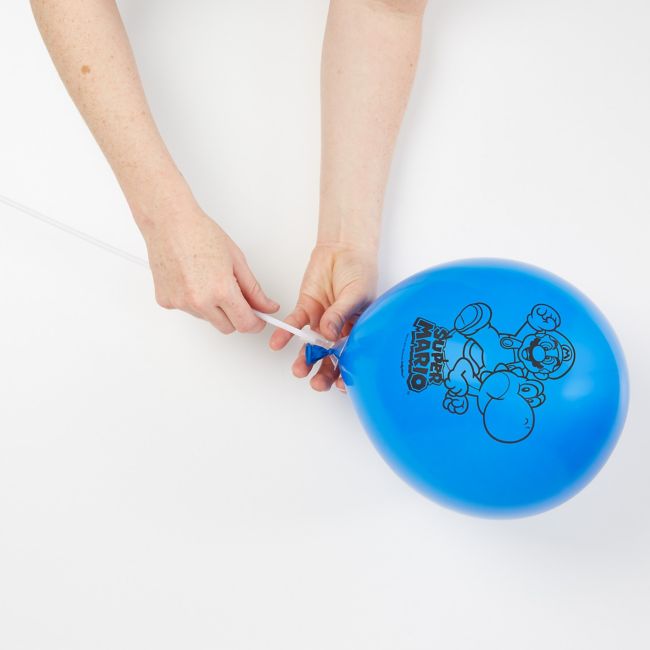 Step 3: Attach to balloon cup
Attach a plastic balloon cup to its stick. Feed the tail of your inflated balloon through the bottom of the balloon cup to make it secure.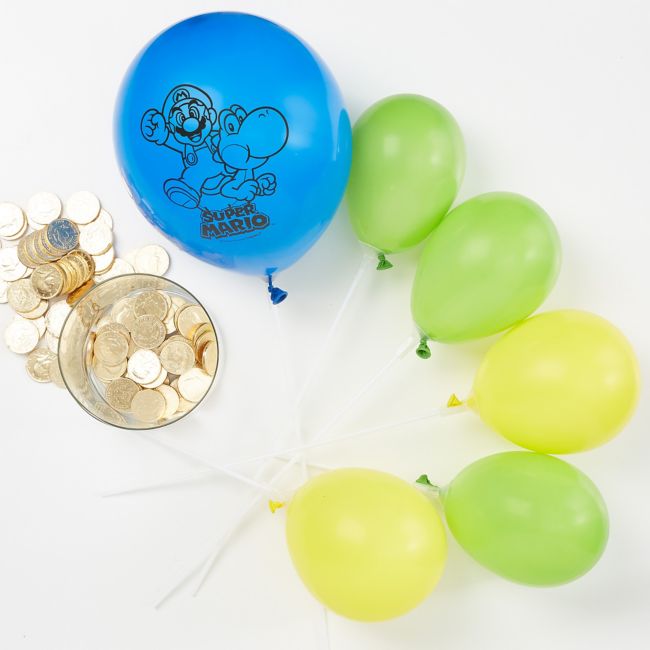 Step 4: Repeat with smaller balloons
Insert an LED balloon light into five 9" balloons. We used three green and two yellow, but choose colors to match your theme. Inflate the 9" balloons partway, ensuring they're all a uniform size. Secure each one to a balloon stick.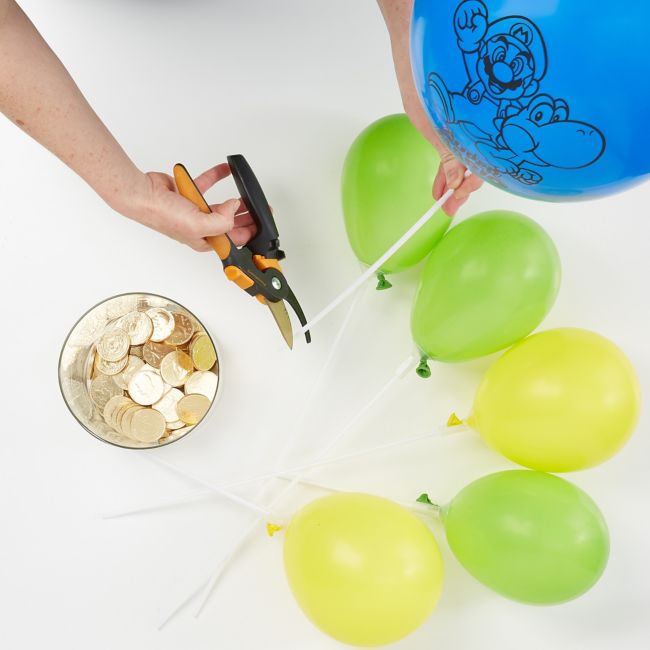 Step 5: Cut the ends
Use a pair of wire cutters or pruning shears to clip the balloon sticks to your desired length. The balloon stick holding your largest balloon should be about 2" longer than the others.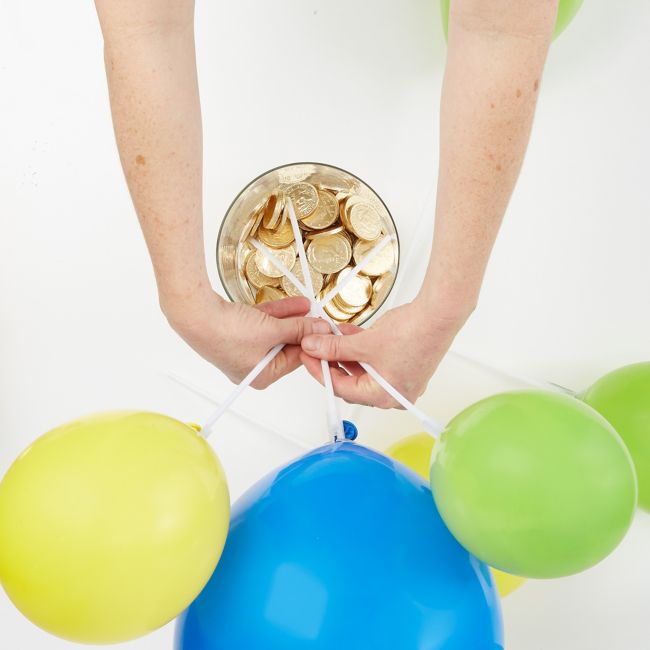 Step 6: Place in vase
Fill a vase or clear candy container with plastic gold coins or your choice of vase filler. Brightly colored candies or gem table scatter would work for almost any theme, or weigh the vase down with a few balloon weights and then fill the empty space with tissue paper in your party colors.
Slip the balloon sticks into your container and gently position the small balloons to sit evenly around your focal balloon.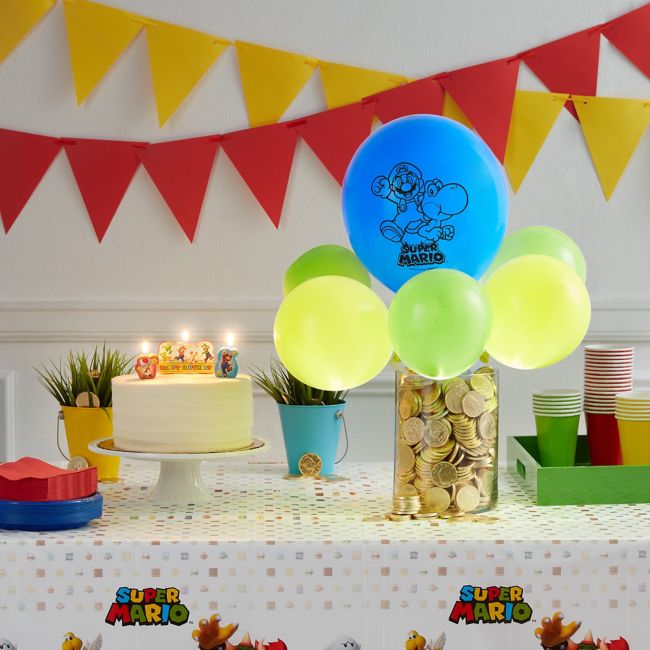 Step 7: All ready
Dim the lights to see your centerpiece glow!