DIY Heart Ribbon Bulletin Board Idea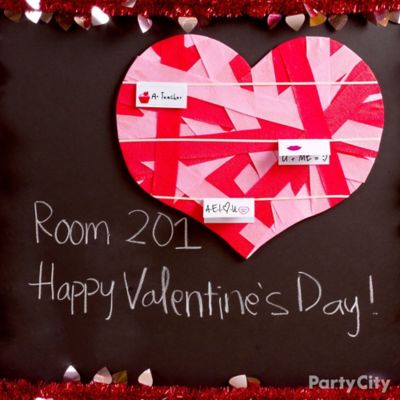 Make a heartfelt board for love notes!
Teachers will love this cute Valentine's Day message board! It's easy to make with poster board (available at Party City stores), crepe streamers, ribbon and place cards. Cut out a heart shape from poster board, then criss-cross red and pink streamers across it until every inch is covered. Give the kids place cards to decorate with a cute message and stickers, then hang on curling ribbon across the front of the decoration. The sweet notes are sure to melt any teacher's heart!