DIY Glow in the Dark Lanterns Idea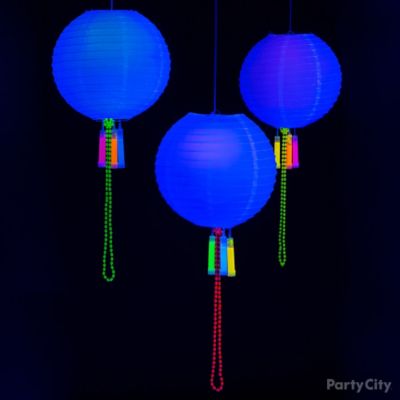 Create luminous lanterns with glow sticks and black light!
White paper lanterns + black light + glow sticks = magical party room. Get the type of glow sticks that come with open hooks and you can hang them inside paper lanterns. Add a string of beads to create an exotic bo-ho look. They'll rave about your luminous lanterns!